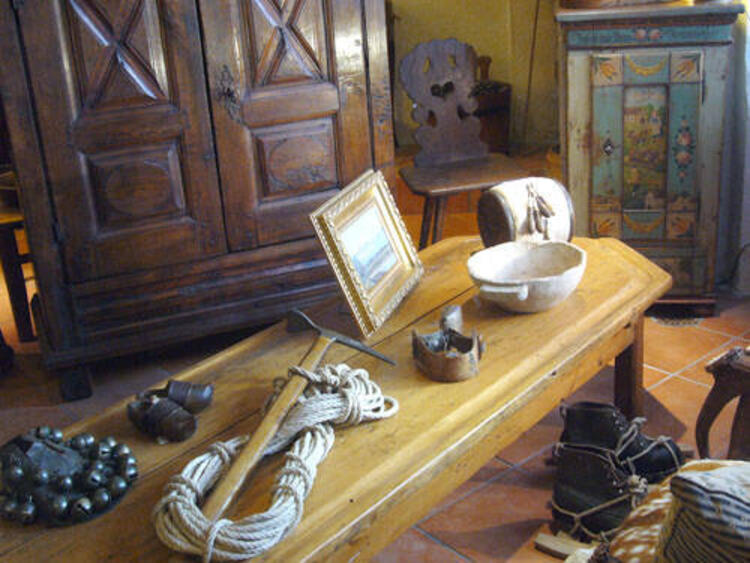 Le Dogue bleu Antiquités et Décoration
in Chamonix-Mont-Blanc
Presentation
In the center of Chamonix, an obligatory stop for the lovers decorative and rare objects.
Virginie Philippe welcomes you to help you discover and share her passion for Alpine art, fruit of her work, her commitment and perseverance for many years. Mountain furniture, Savoyard folk art, mountain paintings, interior decoration.
Antique dealer and interior decorator, her name is a reference in Savoyard folk art.
Virginie Philippe, granddaughter of the famous mountain photographer Georges Tairraz, installed in the her showroom for over twenty years, offers 200 square meters, in a setting where are staged high quality Alpine furniture the mountains art of living, where everyone creates his own universe, his bespoke life space, stating her personality in the acquisition of unique pieces, which draw you into another world, far from a neutral and standardized decor.
Her message throughout the universe of charm is essentially the message of a culture, a mountain identity, evidence of great simplicity rooted in strong values, and for all.
Location
Le Dogue bleu Antiquités et Décoration
168 av Michel Croz
74400 Chamonix-Mont-Blanc