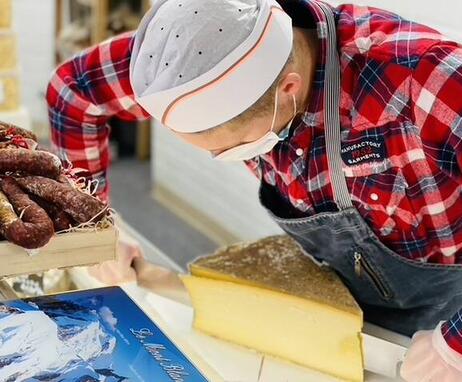 SPAR Alpina Chamonix
in Chamonix-Mont-Blanc
Presentation
SUPERMARKET CHAMONIX ALPINA SHOPPING MALL Bringing you a large variety of quality products offered by our multicultural team of hard-working individuals at your service. Bakery, catering, ready meals, chicken, sandwich, pizza, local products. Open 7/7 from 7h30 am.
The number one supermarket in Chamonix – Open 7/7 from 7h30 am
A multicultural team of skilled individuals at your service.
A high-quality selection of products hand-picked by our in-house experts.
The best breads and pastries in the region.
Freshly cut cheese and charcuterie on demand.
Catering service with roast chickens, sandwiches, ready meals.
An impressive wine cave alongside an enormous selection of biers.
A large showcase of extraordinary regional products.
Proudly stocking your favorite Bio, Italian, English, American and Asian products.
Home delivery services available to save you time.
You can also shop online at www.spar.fr and select SPAR ALPINA CHAMONIX.
Location
SPAR Alpina Chamonix
17, Avenue du Mont-Blanc
74400 Chamonix-Mont-Blanc