Vallée Blanche and ski touring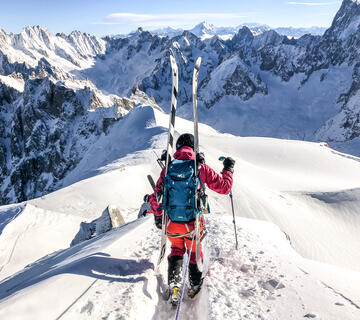 © - Skieur de randonnée sur un plateau enneigé
Ski touring and Vallée Blanche
Chamonix-Mont-Blanc Valley, an illustrious spot for back-country skiing enthusiasts, offers plenty of choice for cross-country or ski touring (freerando). Trails have been marked out in the valley, most notably in the Les Houches, Les Grand-Montets and Balme ski areas. You can also call on a mountain guide who will be happy to show you through the countless combes and gullies in Chamonix-Mont-Blanc Valley.
Try high-mountain skiing in the iconic Vallée Blanche! Vallée Blanche can be accessed via the Aiguille du Midi cable car (3,842 m) and is one of the finest off-piste glacier sites in the world. It is very popular in early spring. However, this remains a high-mountain venture and supervision from a guide, along with the use of appropriate equipment, is essential.
Citation d'expert
"It's spellbinding, I love marking out my own path here. Of course, you need to be familiar with the mountain environment to ski safely, but it's an amazing source of happiness."
Vivian Bruchez from Chamonix, a steep slope expert and mountain guide,

Follow in the traces of Vivian's back-country skis and discover a whole new sense of freedom!
Attention : informations de sécurité !
Cet itinéraire de haute montagne s'effectue sur un terrain glaciaire (avec des crevasses, des séracs, des ponts de neige plus ou moins fragiles....) qui requiert une bonne connaissance du milieu et à défaut l'accompagnement d'un guide.

Vous devez être équipé d'un DVA (ARVA), d'une pelle, d'une sonde, d'un baudrier, de crampons (conseillés pour l'arête) ... et : JAMAIS SEUL !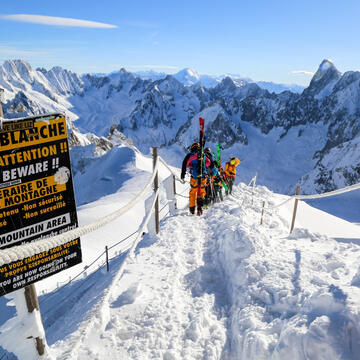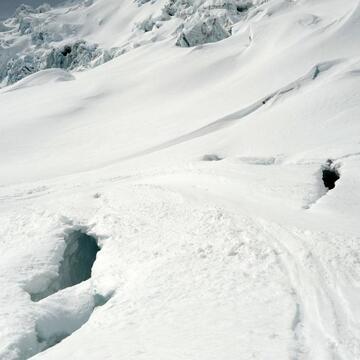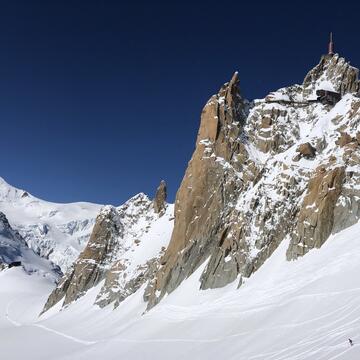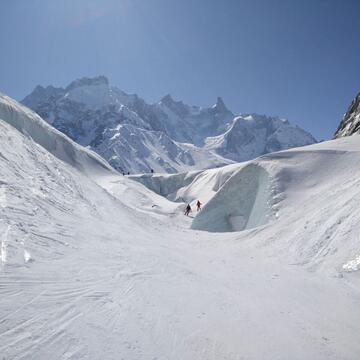 Itinéraires de ski de randonnée balisés
Accompagnateurs en Vallée Blanche et ski de randonnées