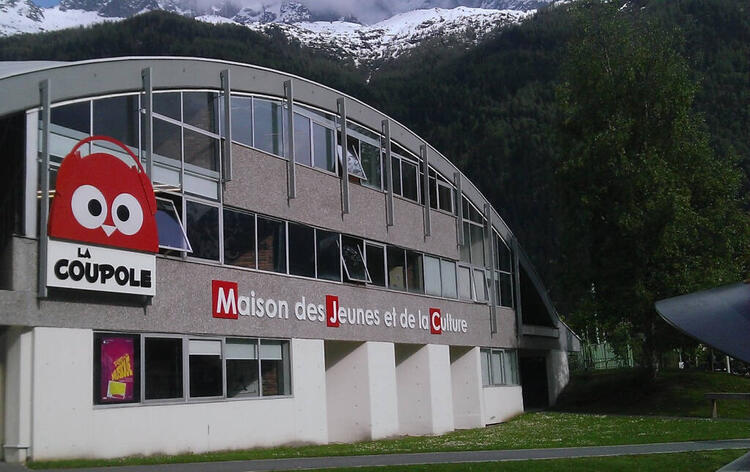 Maison des Jeunes et de la Culture
in Chamonix-Mont-Blanc
Presentation
The youth and cultural house plays a great role in the cultural life of Chamonix.
The youth and cultural house (MJC) is an association approuved by the State to receive children aged 4 to 17 years old.
It can allow the realisation of activities or grownup projects as long as it respects the association's status.
The MJC is affiliated to the Federation of MJC in the region that defends two great principles: citizenship and secularity.

The association has the ambition to make children more autonomous, teenagers more responsible and adults more citizen.

The Coupole:
At the heart of the MJC, the Coupole proposes a rich and varied artistic and cultural program.
It is also a space for amateur music group to rehearse.
Opening dates
Every day throughout the year
Opening hours on Monday, Tuesday, Wednesday, Thursday and Friday between 9 am and 12 pm and between 2 pm and 6 pm.
Closed Saturday and Sunday.
Closed exceptionally on January 1st, Easter Monday, Feast of the Ascension, Whit Monday, May 1st, May 8th, July 14th, August 15th, November 1st, November 11th and December 25th.
Location
Maison des Jeunes et de la Culture
94 Promenade du Fori
74400 Chamonix-Mont-Blanc