Sustainable mountain destination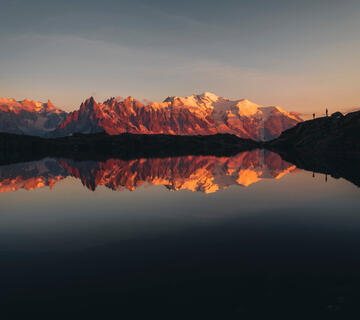 © - Lac des Chéserys
Let's protect our natural resources together

An exceptional and fragile territory
The Chamonix Valley is situated in an exceptional natural setting. Eternal snow, glaciers, mountain pastures, forests, high altitude lakes and wetlands, wherever you are, these landscapes are within your sight. The richness of the natural environment is characterised by a remarkable diversity of flora and fauna.

Very early on, local authorities became aware of the special nature of their environment and its fragility by carrying out numerous actions. Today, this competence has been taken over by the Community of Communes of the Chamonix Mont-Blanc Valley, which wishes to reconcile the protection of the environment, human activities and public awareness by carrying out actions for the protection, management and enhancement of natural areas with its partners.
SWIMMING IS FORBIDDEN IN LAC BLANC AND LACS DES CHÉSERYS
(by prefectoral decree)
Responsible attitude :
No swimming in mountain lakes!
Do not put water sports equipment (buoys, paddles, etc.) in the water
Avoid trampling the wetlands
Do not throw anything into the lake (stones, waste)
Do not wash your dishes in the lakes
Why protect them ?
Our mountain lakes are very fragile
Sunscreen and other products pollute these environments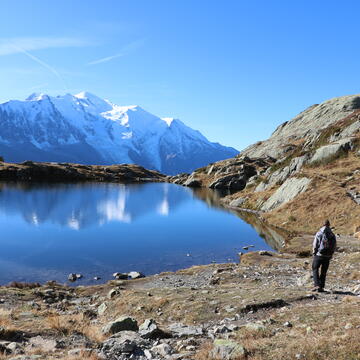 © - Lacs des Chéserys
Online bivouac registration !
Responsible attitudes :
Take a minute to register on the Chamonix app
Don't leave any trace of your passage
basic camping (with or without a tent)
one night only (only between 7pm and 9am)
Fires are not allowed
The use of speakers is forbidden
Rubbish and toilet paper must be brought down
Can't make it to the Chamonix app? Fill in the questionnaire here.
Why register ?
To preserve the natural environment
To find out where you are allowed to bivouac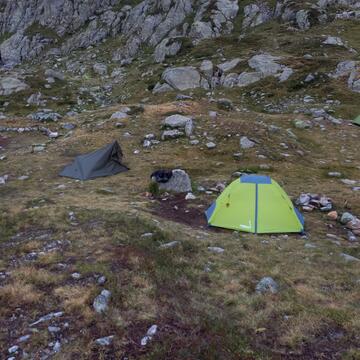 Marked trails
Responsible attitudes
Stay on the marked trails and avoid cutting corners
Take your breaks in rocky areas close to the trails and avoid trampling the vegetation
Why?
To preserve the fragile vegetation
To avoid soil erosion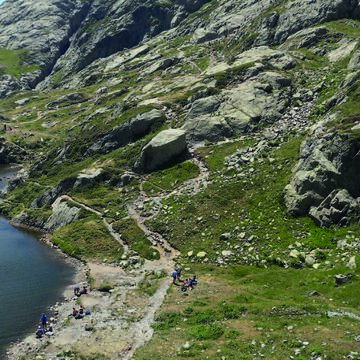 TOGETHER, LET'S PROTECT AND ENJOY OUR MOUNTAINS AND LANDSCAPES
You are in a fragile natural environment surrounded by exceptional fauna and flora. To limit our collective impact and continue to enjoy these beautiful places, here are a few simple guidelines:
No littering of any kind is permitted, take your rubbish with you

Please be discreet and stay away from the wildlife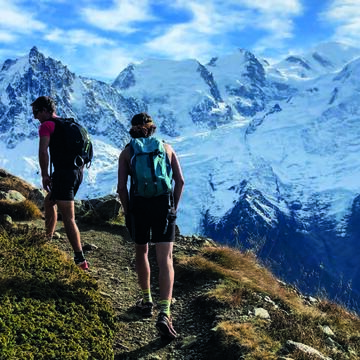 Flocon vert Label

The Chamonix Mont-Blanc Valley is committed to numerous measures linked to sustainable development and the energy and ecological transition, such as the Green Snowflake.
Flocon Vert is a label guaranteeing the sustainable commitment of mountain tourist destinations.
The Chamonix Mont-Blanc Valley was one of the first three destinations to be awarded the Green Flock in 2013.
Also obtained in 2015 and 2018, the destination is keen to renew its commitment in 2022 in this continuous improvement process, led by the Community of Communes of the Chamonix Valley in collaboration with various players in the area including the Intercommunal Tourist Office and the Compagnie du Mont-Blanc.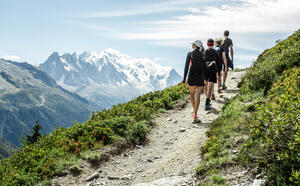 © - Randonnée - Fabian Bodet