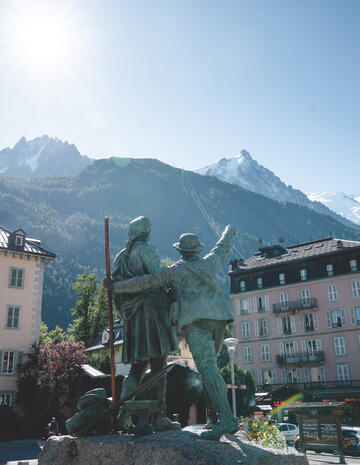 © - Centre-ville de Chamonix-Mont-Blanc - © YUCCA FILMS
Find your dream choice
highlight_off
Book accommodation
Book with our team in Chamonix-Mont-Blanc who know their area by heart! Unbeatable price and service guaranteed!
The must sees of the Valley of Chamonix-Mont-Blanc
Experiences to look forward to
Chamonix-Mont-Blanc
Au cœur de la Haute-Savoie, vos rêves de nature et de montagne prennent vie dans la Vallée de Chamonix-Mont-Blanc. Repoussez vos limites jusqu'à l'Aiguille du Midi, découvrez les récits des pionniers de l'alpinisme et skiez sur les pistes magiques de nos 5 stations face au mont Blanc.