Chamonix Blog - Cham Stories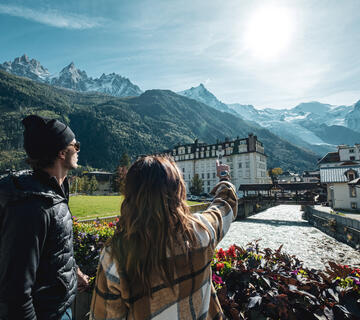 © - Fabian Bodet
Behnind the scenes in the Chamonix Valley
Are you a Chamonix lover, a long time fan of the valley, or are you simply driven by a desire to learn more about this unique destination?
"Behind the scenes in the Chamonix Valley" is written for you. Discover tourism news, inspiring personalities, environmental initiatives, historical topics and lots more.
 
Our aim is to convey the passion that animates this valley and to illustrate how a mountain journey spanning several centuries, has shaped the valley and its inhabitants. Chamonix is a multi-cultural melting pot, a talent pool, a hive of inspiration and a grain of « folie ». Mont Blanc is the object of dreams, whether it be to climb a peak, to ski a "couloir", to fly from a cliff top, or simply to contemplate its extraordinary beauty.
 
Taking steps to protect this fragile heritage has become our collective responsibility and we hope that this ambition will transpire through the blog.  If you want to tell us about your initiatives in the Chamonix valley, please write to us.