La Compagnie du Mont-Blanc : innovation and environment
Publié le 19/08/2023
Environnement
Claire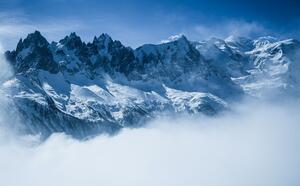 © - Le Massif du Mont-Blanc
The Compagnie du Mont-Blanc anticipates a more ecological and responsible future for its mountain resorts.
Based in Chamonix Mont-Blanc, the CMB is one of the leading ski lift companies in France. It operates five high-altitude ski areas located in the Chamonix and Megève valleys: Les Grands Montets, Balme, Brévent-Flégère, Les Houches (LHSG), Megève (SRMM), as well as three globally renowned excursion sites: Aiguille du Midi, Montenvers-Mer de Glace train, and Mont-Blanc Tramway.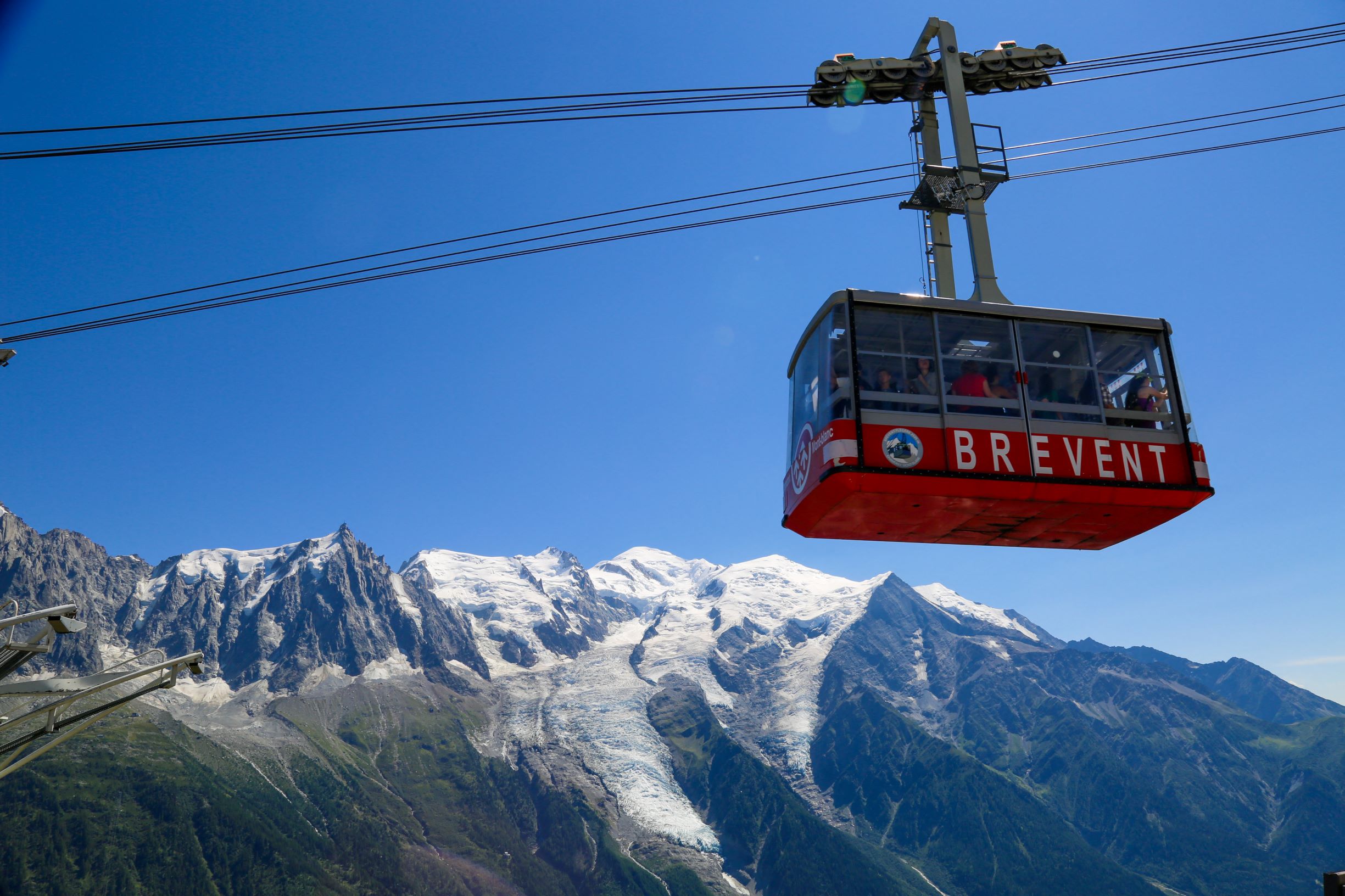 As the primary employer in the Chamonix Valley, the company plays a pivotal role in mountain management and addressing social and environmental considerations.
Within the Valley, CMB employs approximately 600 individuals across five domains, encompassing 155 km of slopes and 67 lifts spread across the four sides of the mountain. The iconic Aiguille du Midi transports over 500,000 visitors annually, and around 50,000 skiers venture onto the Vallée Blanche route each winter.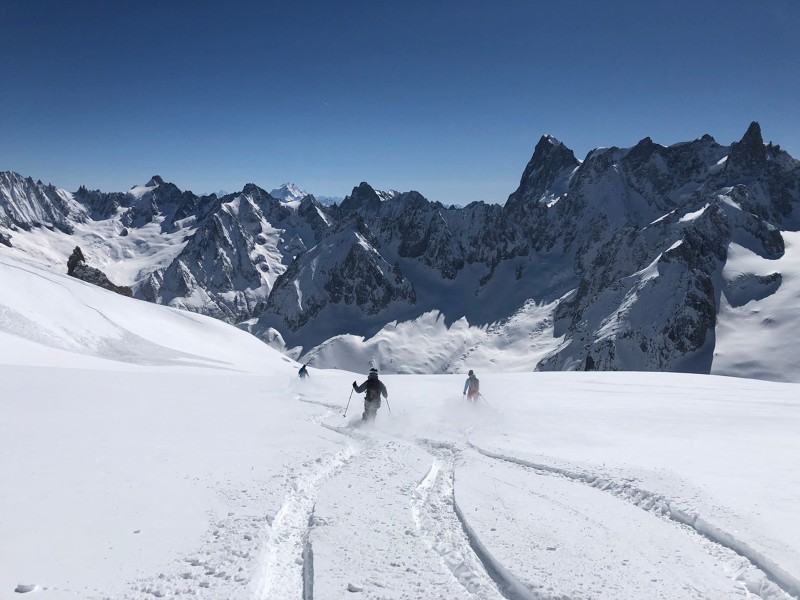 CMB defines its CSR (Corporate Social Responsibility) strategy through several key areas:
Ensuring the safety of their staff and customers
Understanding, respecting, and preserving landscapes and biodiversity
Reducing and offsetting their greenhouse gas emissions
Preventing and mitigating sources of pollution (water, air, waste, etc.)
Supporting and engaging in local projects
At the foot of Mont Blanc and its glaciers, Mathieu Dechavanne and his colleagues witness the daily impact of climate change on these terrains. While the company's facilities largely rely on hydroelectric power plants, its snow groomers still emit CO2 emissions.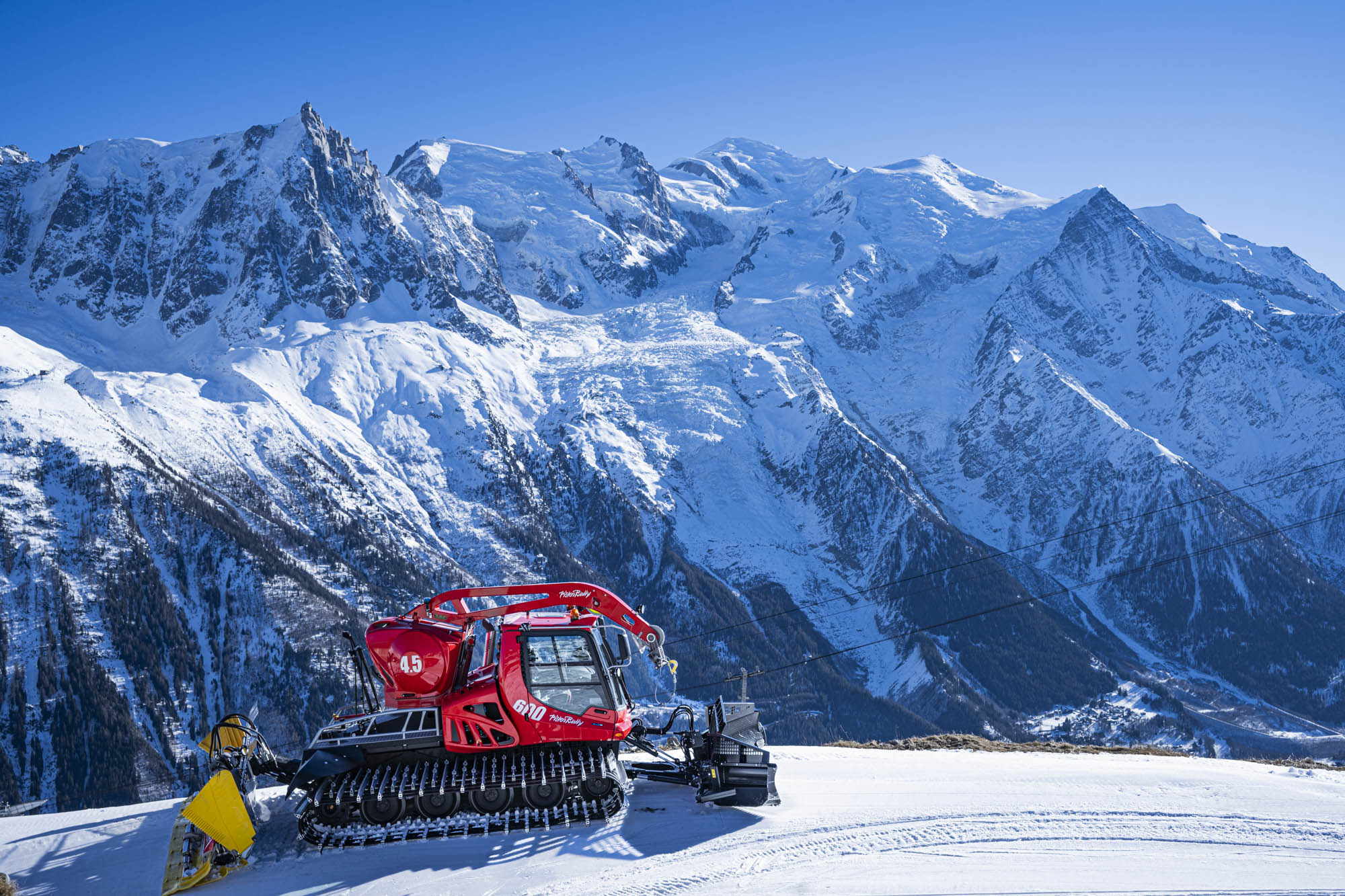 "We are exploring innovative solutions for our snow groomers. There are ongoing developments in hydrogen fuel cells, we have hybrid vehicles, and we are testing HVO fuel with promising results. All of our drivers are trained in eco-driving techniques.
The implementation of sub-meters provides us with accurate insights into our various usages (heating, lifts, artificial snow, etc.), and a new software enables more effective management of our energy performance."
In terms of transportation, CMB contributes 2 million euros to the local bus network. It owns a fleet of electric vehicles, including 10 minibuses for carpooling.
To reduce disturbances and carbon footprint during construction, it favors the use of cable cranes (blondins) instead of resorting to helicopters.
"The cost of operations is 2 to 3 times higher, and the work proceeds more slowly, but this is part of our commitments, just like the use of low-carbon concrete..."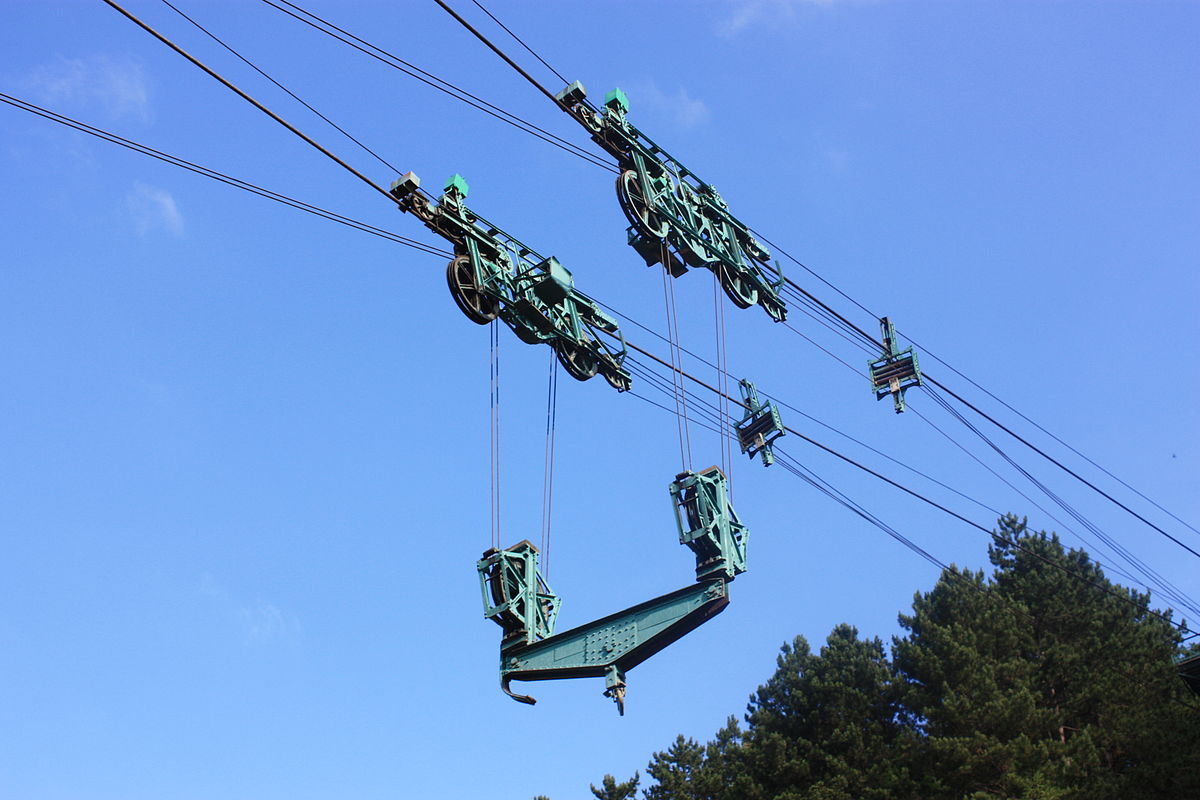 The Chamonix Valley comprises 3 Nature Reserves, and over 90% of the territory is subject to protective measures. All economic stakeholders are aware of the necessity to raise awareness among users about respecting biodiversity and preserving ecosystems.
Since 2014, CMB has established an environmental and landscape observatory in collaboration with the EPODE organization. Its role in studying and observing is crucial in all preparations and monitoring of the Company's investment projects, in order to have a thorough understanding of the territories and their challenges.
"We produce comprehensive maps of all our sites. Thanks to this, we know where the fauna and flora to be preserved are located," explains the CEO.
Since 2022, CMB has been part of the "Companies Committed to Nature" program (Act4Nature) led by the French Biodiversity Office. Here are a few examples of the actions undertaken:
Progressive visualization using flags for all cables that could potentially obstruct avifauna.
No construction work during sensitive periods (hibernation, egg laying, reproduction, and birthing).
Establishment of reserves in the main identified wintering areas to limit disturbance to wildlife (Black Grouse, deer, variable hares, etc.).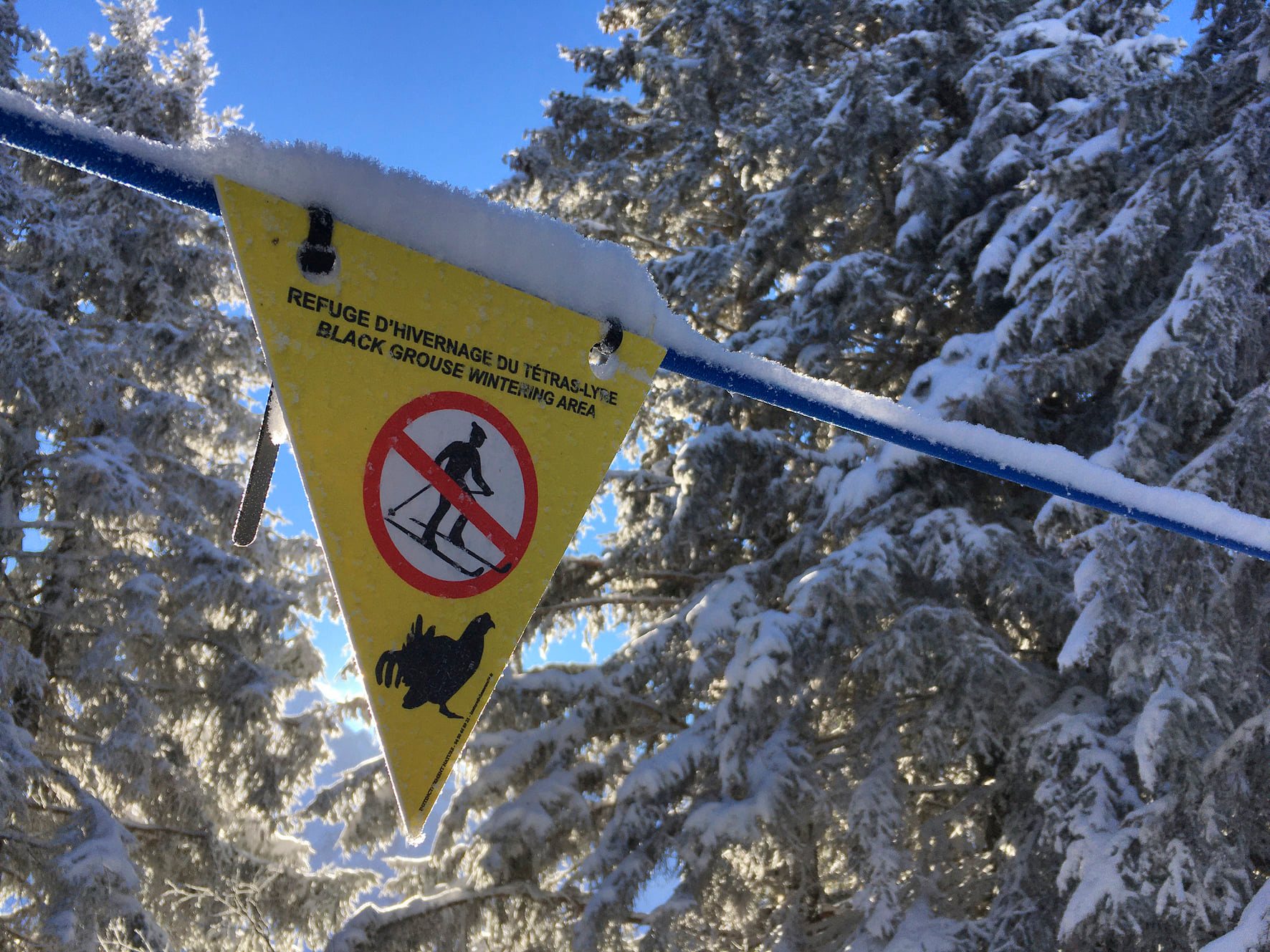 Did you know?
An ibex can lose up to 30% of its body weight during winter.
A chamois expends 60 times more energy when fleeing through 50 centimeters of steeply sloped snow compared to moving on a flat surface without sinking.
The black grouse hibernates in an igloo. If it's forced to take flight, it wouldn't be able to compensate for the energy expenditure, given how scarce food is in winter.
During winter, wildlife struggles for survival, underscoring the importance of raising awareness among hikers and off-piste skiers...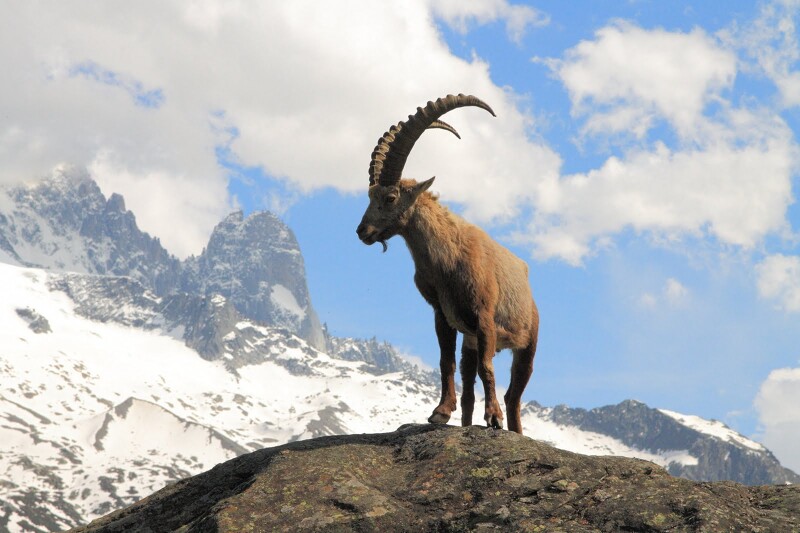 In an effort to prevent and mitigate sources of pollution, the company is continuing the replacement of two installations with a single, more efficient one, featuring fewer pylons and cables. The gradual dismantling of all obsolete installations is also underway.
"We aim to minimize the visual and environmental impact of ski lifts. In this regard, the new installations that will replace the ones at Les Grands Montets will have a smaller footprint on the ground and will be more in harmony with this majestic high-mountain site."
Continuing this path of awareness, the Glacier and Climate Interpretation Center will open its doors at Montenvers, near the Mer de Glace, in December 2024.
"The goal is to make this Glacier and Climate Interpretation Center a global reference point to educate holidaymakers in an engaging manner about everyday actions and their impact on preserving this environment," explains Mathieu Dechavanne.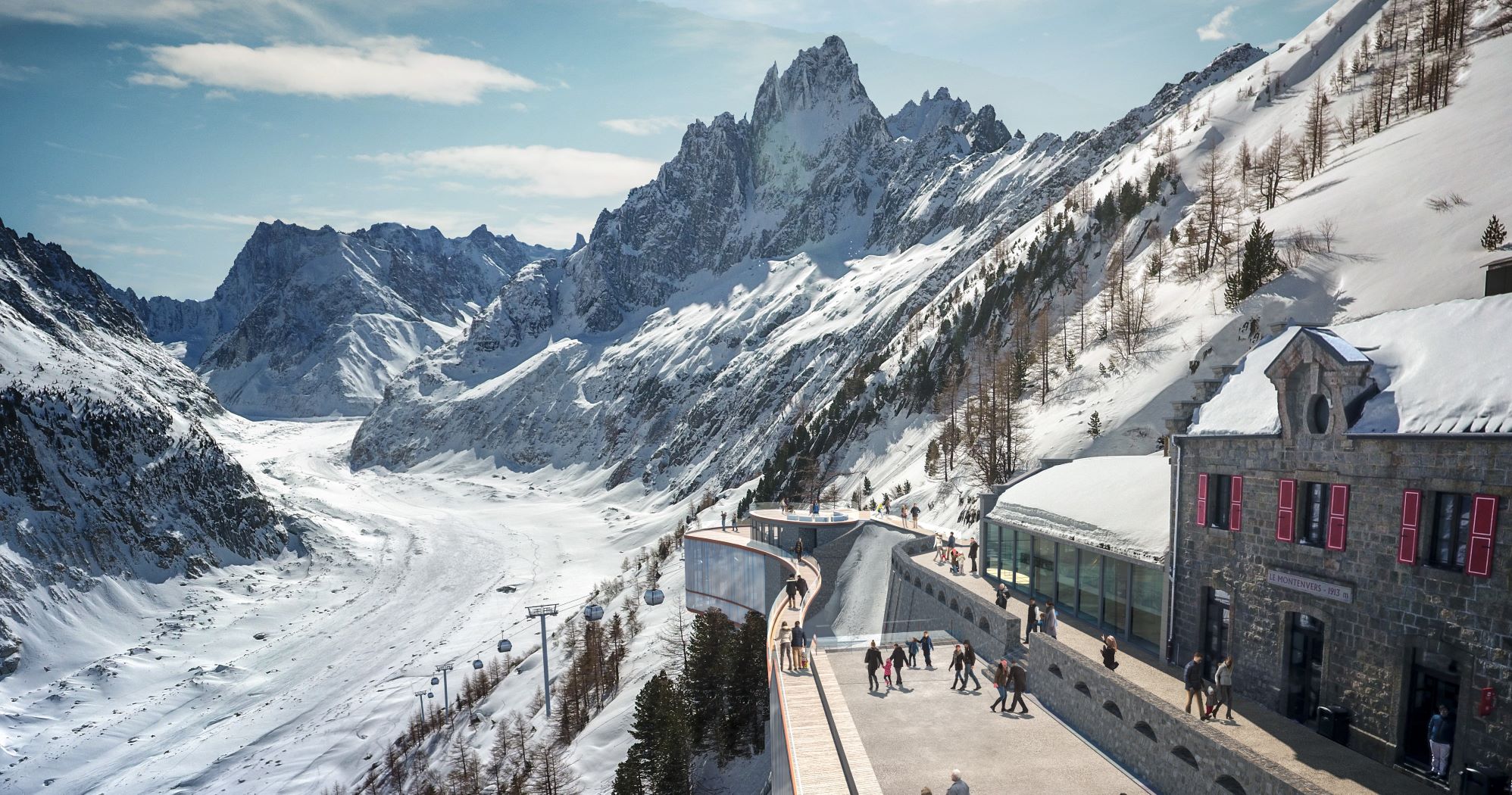 Supporting Local Projects
In collaboration and partnership with valley stakeholders, associations, and the local community, CMB continues its social and environmental objectives. Through an Enterprise Foundation established in 2015, it provides support and encouragement to projects of public interest and non-profit organizations:
Examples of recently supported partners include:
Supporting the Mont-Blanc Technical Center, thus enabling young migrants to learn a trade, which is facing recruitment challenges, for successful integration.
"Ensemble à l'Horizon" Association to facilitate mountain hikes for individuals with reduced mobility, using  sit-ski equipment.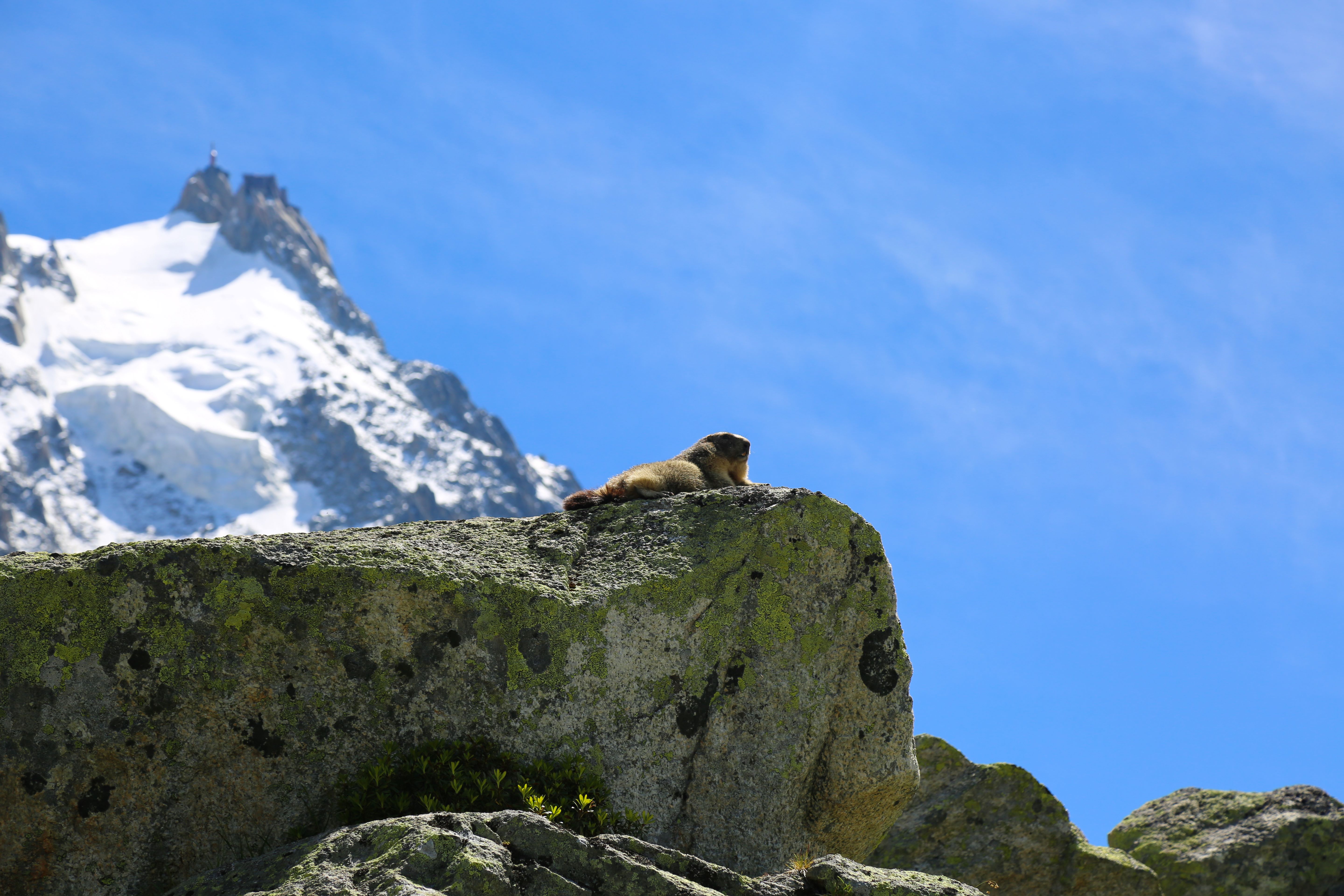 Find out more about the Compagnie du Mont-Blanc and future projects
Visiter MONT-BLANC Natural Resort
Other articles in this category
Latest articles