Reconnect with nature
Activé
At the core of this inspiring concept lies the acknowledgment of the vulnerability of the Chamonix-Mont-Blanc Valley's territory. By emphasizing a shared and preserved nature, we provide everyone with the opportunity to have a unique educational experience, thereby promoting rejuvenation and outdoor adventure. Here, you will find insights into the fragility of our biodiversity and the keys to reconnect.
We all have an impact
From our choice of transportation to the responsible use of resources (water, waste), we can contribute to preserving the natural beauty of the valley. By reducing our carbon footprint and avoiding disruption to wildlife and flora, we all play a key role in protecting these fragile ecosystems. As residents or visitors, we have the power to enjoy the mountains while preserving them for future generations
The connection to nature primarily encourages an individual approach to well-being and raising awareness of the fragility of our biodiversity. It's not about temporarily escaping a fast-paced urban lifestyle or the grip of screens, but about having a shared commitment to respecting our surroundings and acquiring a better education about nature.
Becoming aware that we all have an impact on our environment is the first key to reconnecting with nature.
We are not alone!
As you progress through the mountains, it is important to remember that you are not alone in this environment. Immersed in the heart of nature, far from the hustle and bustle of daily life, your eyes may witness the graceful silhouette of an ibex standing on a rock, or, with a bit of luck, your tracks may cross those of a ptarmigan or a capercaillie. Your steps resonate in the snow, your presence becomes apparent, and your mere presence has an impact on their behavior.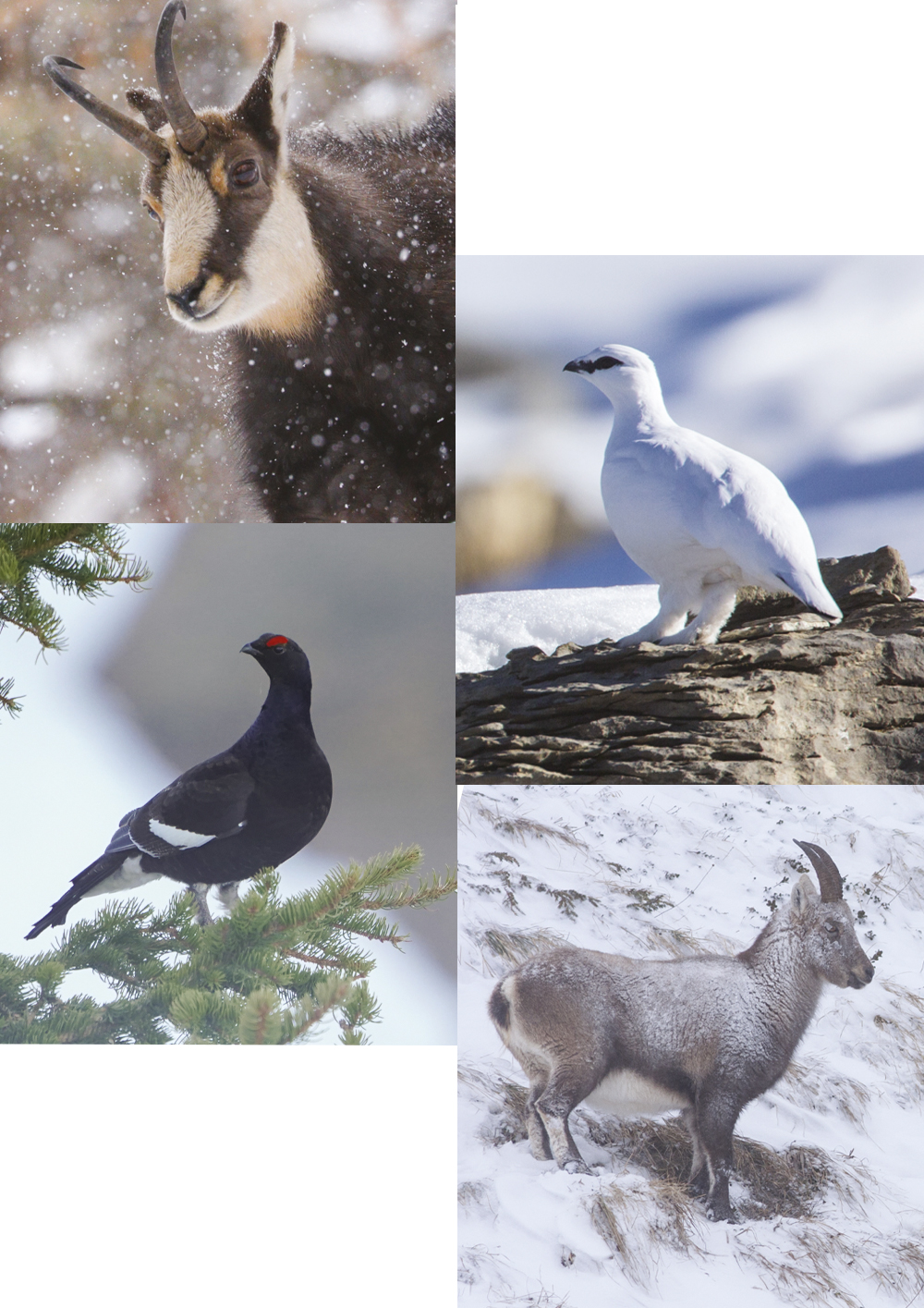 In winter, wildlife faces significant challenges. The cold and lack of food force animals such as chamois, ptarmigans, and many others to conserve their energy carefully to survive. However, if they are disturbed by human intrusions, they are forced to flee, endangering their lives. In the worst cases, they can die from exhaustion due to these stressful interactions.
Observing wild animals from a distance is the second key to reconnecting with nature.
It allows you to observe the diversity of wildlife as a whole, and the animals can maintain their natural behavior. Be invisible, and the moment will be even more beautiful.
We are all guardians of the valley!
With the creation of the 'Reconnect to Nature' concept, we commit to harnessing the commitment of each individual and the audience it generates to promote actions related to raising awareness about the biodiversity of the valley and accelerating its preservation. Like them, let's protect what we love.
With Jérémie Villet, Wildlife photographer :
You are not alone!
In order to combine enjoyment and the preservation of wildlife, which is particularly vulnerable in winter, here are some simple rules to follow when you venture into the mountains this winter.
Regardless of the altitude, let's not leave multiple tracks when approaching the forest. 
Let's go around and stay at a good distance from the forest edges and snow-free areas. 
In the forest, let's stick to the main routes both uphill and downhill. 
Let's respect quiet zones marked by ropes or specific signs. 
Hike without dogs, or if you have one, keep them on a leash.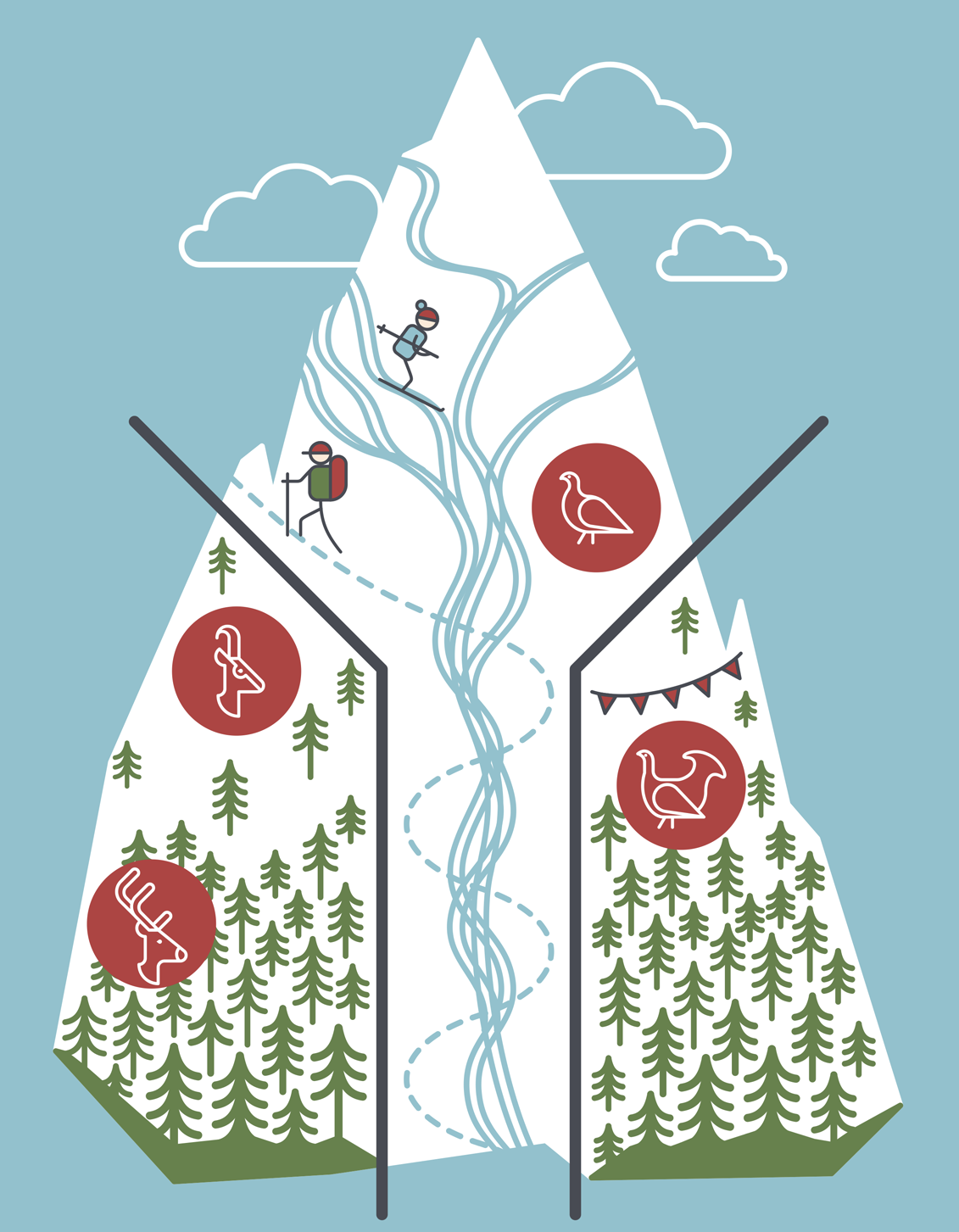 If we adopt the right behavior and the right actions, engaging in outdoor activities is the third key to reconnecting with nature.
Hikers, keep your eyes open!
Some tips for reconnecting with nature... from a distance.
Respect a Safe Distance: Maintain a proper distance from any wild animals you might encounter. Use binoculars to observe without disturbing them.
Stop for Encounters: If you come across animals, slow down your walk or stop completely to allow them to move peacefully.
Avoid Feeding Animals: Never attempt to feed wild animals, as it can make them accustomed to humans and disrupt their natural feeding habits.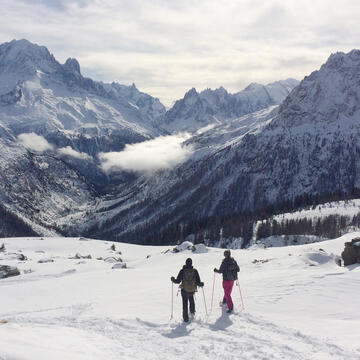 © - sortie raquettes vallorcine
Skiers, leave the right track
3 tips for a "responsible" reflex:
Keep Your Distance: Respect a safe distance from any animals you might encounter.
Slow Down for Encounters: If you come across animals, reduce your speed or stop completely to allow them to move peacefully. DO NOT SKI BEHIND THEM!
Reduce Noise: Avoid making excessive noise while skiing off-piste. Sound can be disruptive to wildlife.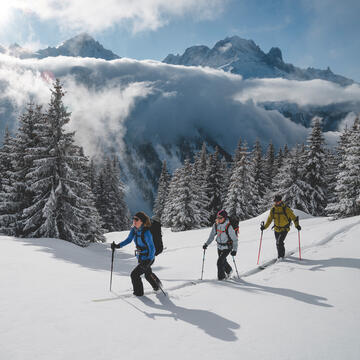 © - ski de randonnée
Activities to Reconnect with Nature
In order to assist you in adopting a respectful attitude towards wildlife and minimizing disruptions, we offer various activities to help you reconnect with nature.
An Engaged Destination
The Chamonix-Mont-Blanc Valley has been resolutely committed for several years in various battles to protect its environment and actively organize its ecological and energy transition in different areas.
Choosing a destination and/or living in a place that is conscious and actively working to preserve its natural heritage is the fourth key to reconnecting with nature.
À savoir
Chamonix-Mont-Blanc's Commitments
A Valley with Positive Energy
This project aims to harness the positive forces of our region, including individuals, the exceptional natural environment, economic stakeholders, and innovations, with the goal of enhancing our resilience.
Responsible for our resources!
Soft modes of transportation, such as walking, cycling, and public transit, produce fewer carbon emissions than motorized vehicles. This helps preserve air quality and limit the effects of climate change that can disrupt natural ecosystems.  
Similarly, consuming local products supports valley farmers, artisans, and businesses while reducing the environmental impact associated with long-distance freight transportation.  
Better management of our energy resources is the fifth key to reconnecting with nature. Everyday actions, such as waste reduction and recycling, contribute to keeping the natural areas of the Chamonix Valley clean.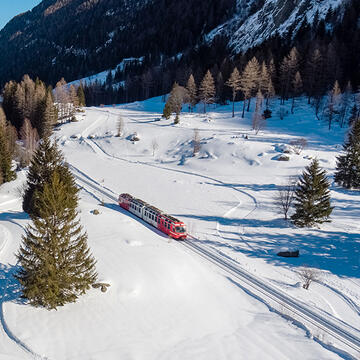 Download our communication toolkit !
Find all the "Reconnect with Nature" banners and wallpapers in both French and English versions !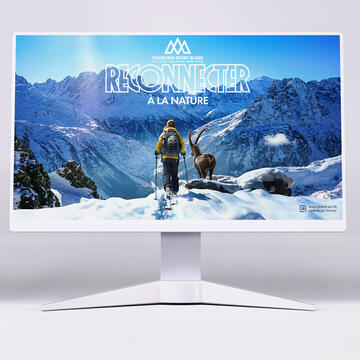 À savoir
Retrouvez toutes les actions entreprises autour du développement durable au sein de la vallée de Chamonix :
The municipalities of the Chamonix-Mont-Blanc valley