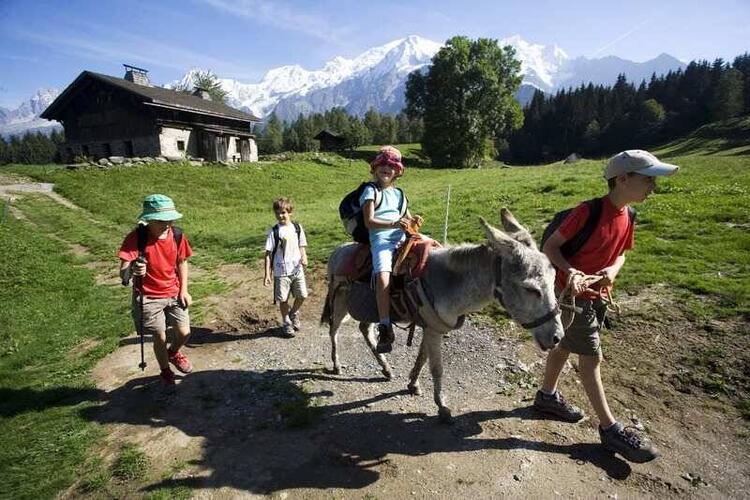 La Compagnie des ânes
in Les Houches
Presentation
Walks and hikes with donkeys!
To go with us is for sure the best way to succeed in a nice walk.
We love children and thanks to our rhythm, they will discover very easily the nature which surrounds us.
Before leaving, your donkey driver will give you all the useful advice for your outing. Our walking routes vary from a short half hour walk to a two and a half hour walk, ideal for a picnic in the nature. We also have another route of about an hour and a half walk that takes you to a beautiful mountain pasture with a breathtaking view of the Mont Blanc range.

A summer tour of Mont Blanc is also available upon reservation.
Starting point altitude
1055m
Location
La Compagnie des ânes
55 chemin du vieux four
74310 Les Houches
Nearest train stop: Vaudagne (stop on request)