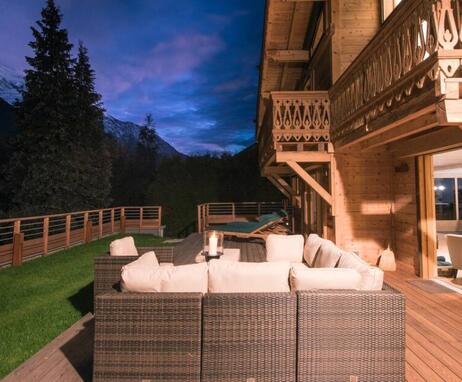 Atelier M2
in Chamonix-Mont-Blanc
Presentation
Located at Les Houches and gathering architectes and decorators since twenty years, L'Atelier M2 offers a rich symbiosis of complementary know-how, all oriented towards the accomplishment of different kinds of projects: renovation, and construction.
Using it's experience, this family-run team, presents a strenght of accurate and personalised offers. Adjusting to each request, L'Atelier M2 intervenes as well in the whole of an architectural project, as well in an only and very specific stage of it.
You need a building permit, a technical plan, a monitoring and follow-up of the construction site, or simple advises about decoration and relooking, or even an entire and complete offer? The agency intends to equally intervene to any of your expectations.
Location
Atelier M2
91 avenue ravanel le rouge
74400 Chamonix-Mont-Blanc