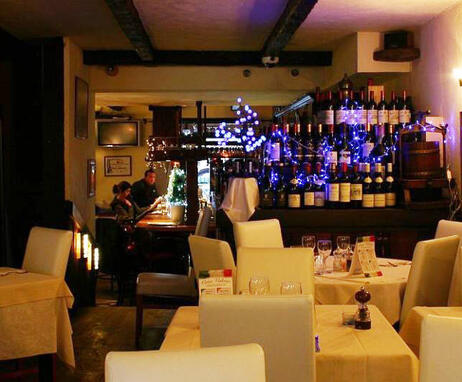 Casa Valério
in Chamonix-Mont-Blanc
Presentation
Located just 100m from the centre of Chamonix on Rue de Lyret Casa Valerio has built, with love and passion, its reputation for gastronomic Italian food for the last 25 years.
From the antipasti selection, pasta and fresh fish to our exceptional meat dishes and pizzas cooked in a wood burning oven not forgetting our homemade Italian desserts we offer a full gastronomic experience.
Not forgetting our exceptional wine cellar, Casa Valerio, gives you authentic Italian dining with the atmosphere and furnishings to match!
Following a quality control on 23rd March 2007 the following products - flour, tomatoes, water yeast were found to not contain GM foods and cooked in the wood burning oven, Casa Valerio, was awarded the international label "Iso Quality" for it's pizza Margherita Napoletana Extra. This is the first award to be made in France and only the 3rd in the World!
Location
Casa Valério
88 r du Lyret
74400 Chamonix-Mont-Blanc