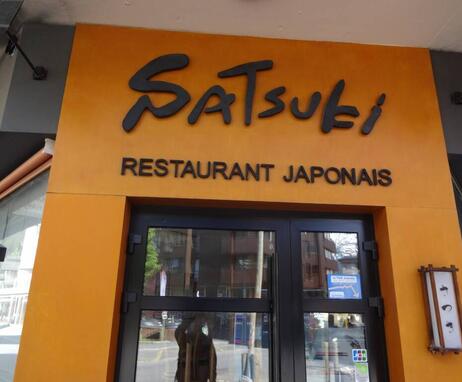 Satsuki Restaurant
in Chamonix-Mont-Blanc
Presentation
Authentic & unique in the region, here is your Japanese restaurant of choice!
In its pure & air-conditioned surroundings, where tranquillity reins, you can enjoy the classic dishes that are Sushi, Sashimi, Tempura, Tonkatsu, Sukiyaki... prepared by our Japanese chef Tatsuya Ishizaki, and brought to your table by charming and friendly staff.
If you prefer, all our dishes are available to take-away.
Location
Satsuki Restaurant
288 r Joseph Vallot
74400 Chamonix-Mont-Blanc