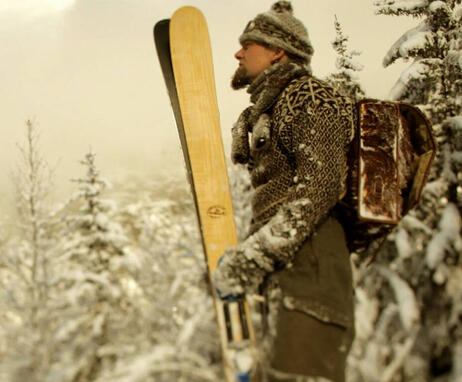 Rabbit on the Roof
in Chamonix-Mont-Blanc
Presentation
Peter Steltzner traveled between different arts and acquired a large know how before he fell in love with ebenisterie and skiing; After spending many years in Paris he set up his workshop in Les Praz de Chamonix where he shapes highly crafted handmade skis.
One piece solid ash as core, finishing in different wood essences all cut and sown in the workshop, combined with Carbone fibers and assembled in a hydraulic press to create magnificent high performance skis. With the pleasure to see them age and become more beautiful in time. To be use with passion!
Opening dates
All year round.
Workshop opens every day between 17h and 19h or on RDV.
Location
Rabbit on the Roof
23 che des Dailles
74400 Chamonix-Mont-Blanc