Hiking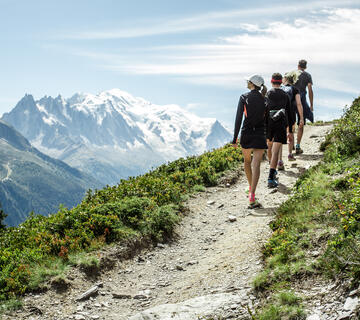 © - Randonée - Fabian Bodet
Hiking in Chamonix-Mont-Blanc Valley
Hiking is the ideal way of exploring Chamonix-Mont-Blanc Valley from the mid-altitudes to the high mountains. This is a unique environment and the ideal place for an invigorating energy boost amongst the iconic Alpine peaks and glaciers.
Escape the daily routine and enjoy the magic all year round. On foot, equipped with snowshoes or on cross-country skis, take in the changing colours and emotions from one season to the next. 
Are you an athletic hiker or a more contemplative rambler? There is a trail for you in Chamonix-Mont-Blanc Valley!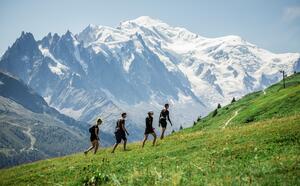 © - Groupe de randonneurs sur un chemin de crête - Fabian Bodet