Ice climbing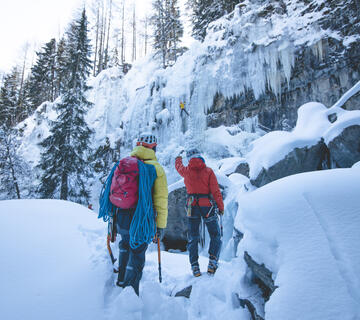 © - Cascade de Glace à Bérard - © Yucca Films
Ready to tackle the waterfalls? 
Are you keen to try out another aspect of mountaineering? Give ice climbing a try! 
Armed with ice axes and spiked shoes, tackle winter's frozen waterfalls and torrents. Ice climbing is a way of exploring some exceptional sites and enjoying the ephemeral beauty of the frozen waterways, suspended in time. The sport is obviously highly dependent on weather conditions and is usually enjoyed from late December to late February.
A rich and thrilling experience!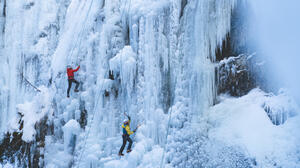 © - Cascade de glace - Yucca Films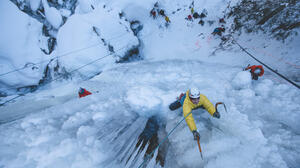 © - Yucca Films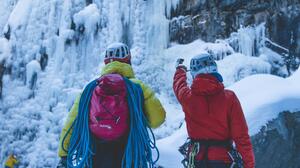 © - Personnes de dos qui s'apprêtent à escalader une cascade de glace - Yucca HD
À savoir
This mountain activity requires excellent knowledge of the environment and should be supervised by a mountain guide.