Heritage, education and culture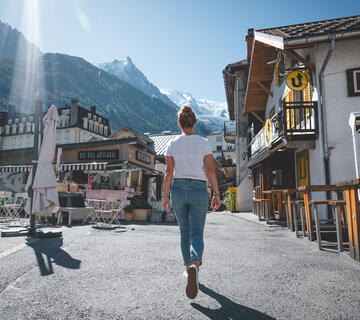 © - Chamonix Centre - Yucca Films
Culture, education and heritage in the Chamonix-Mont-Blanc Valley    
Of course Chamonix-Mont-Blanc is about mountains and sport. Yet the valley and its villages have always been vibrant cultural and artistic centres too, thanks to the diverse range of visitors who come to admire the snow-topped peaks.
Discover the wonders of Chamonix-Mont-Blanc Valley alone or with the professional guides who know all its secrets!
Culture
There is a rich cultural offering in Chamonix-Mont-Blanc Valley focused on the conquest of Mont Blanc, life in the Alps, crystals and so on. Some mid- and high-mountain sites also have educational spaces revealing the fauna and flora of the mountains or the evolution of the glaciers.
The Valley's craftspeople also showcase their creations. From bakers to knife makers, ski makers, and cabinet makers, the mountains are home to an array of artisans who perpetuate traditional crafts. Timeless tradition.
For photographers, painters and musicians, Chamonix-Mont-Blanc Valley and its legendary peaks are an unending source of inspiration. Their many works can be viewed in the Valley's various museums.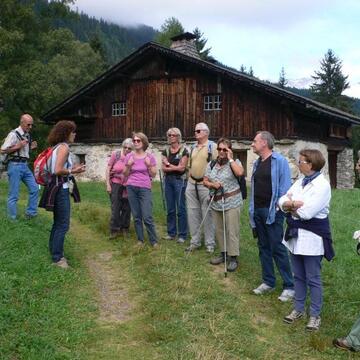 © - Visites guidées - Christine Boymond Lasserre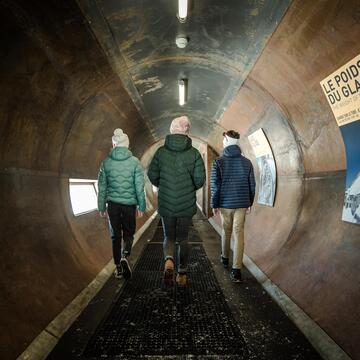 © - Personnes parcourant un tunnel cylindrique dans un musée - Fabian Bodet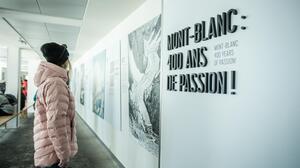 © - Fabian Bodet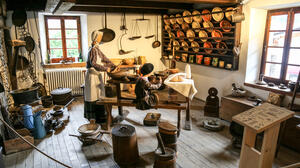 Heritage
The villages of Chamonix-Mont-Blanc Valley actively protect their heritage to celebrate and share their mountain culture. Don't miss, for example, the Lieutentant's house in Servoz, an imposing building that has yet to reveal all its secrets. The municipal council has acquired it to ensure its conservation and turn it into a hub of activity for all to enjoy.
You will find architectural gems everywhere you go, testifying to the different stages in the development of Chamonix-Mont-Blanc Valley. 
From the hotels to the village mayoral buildings, history has left its mark. From the "Belle époque" and "Art deco" façades to more contemporary constructions… Keep your eyes open and check out the huge variety of styles in Chamonix-Mont-Blanc Valley! 
While you are here, take a guided tour with one of our heritage guides and hear all the stories that have been played out with the Mont Blanc Massif and its valley as a backdrop.
Education
With visitors coming from the world over, the Chamonix-Mont-Blanc Valley has a large offering of foreign language classes. You can also train in a wide array of activities. How about an introduction to art, pottery, or something else? If you make enquiries, you are sure to find a school offering your chosen subject. 
Chamonix-Mont-Blanc Valley is teeming with opportunities to expand your cultural horizons in a stunning and inspiring setting!