History of the valley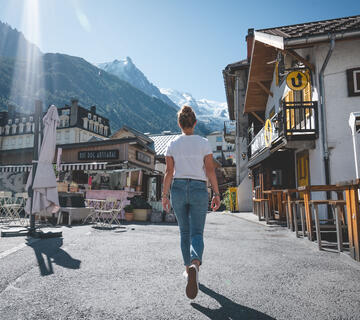 © - Chamonix Centre - Yucca Films
History of Chamonix-Mont-Blanc Valley
Since William Windham and Richard Pococke first discovered 'Chamouny' in 1741, Chamonix-Mont-Blanc Valley has gained legendary status for explorers from the world over. These two pioneers revealed the attraction of the great glaciers, eclipsing the sense of fear and danger they inspired until then. It is also thanks to them that so many tourists now come to admire Mont Blanc, its peaks and the Mer de Glace (or Sea of Ice).
When the world discovered Chamonix-Mont-Blanc Valley
After publication of Windham and Pococke's Mer de Glace adventures, many of their British compatriots came to Chamonix-Mont-Blanc Valley to admire the longest glacier in France. At that time, trekkers reached the glacier on the back of a donkey! 
In 1760, Horace Bénédict de Saussure offered a reward to the first person to reach the summit of Mont Blanc. Ten years later, he opened the first inn for explorers who came to tackle the peaks.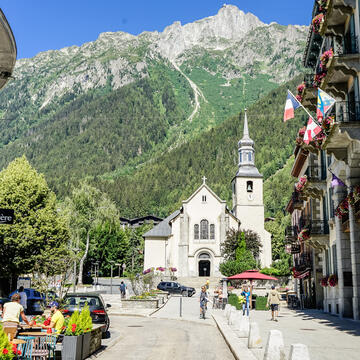 © - OTVCMB_MR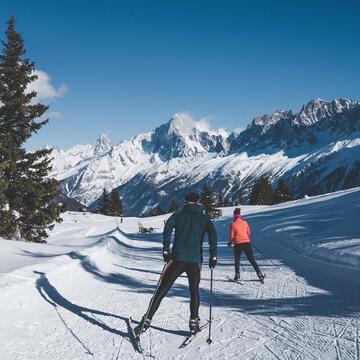 © - Ski nordique - Les Houches - Yucca Films
The conquest of Mont Blanc
The conquest of Mont Blanc by Jacques Balmat and Michel Paccard on 8 August 1786 earned Chamonix-Mont-Blanc Valley its place in the history of the fledging sport of mountaineering and boosted its appeal as a destination. The Mont-Blanc Massif abounds with mountains waiting to be explored, and there's usually more than one way to the top!
Soon, one inn wasn't enough and the hordes of wealthy visitors prompted the building of luxury hotels, some of which are still standing today. 
The arrival of the railway in the Valley in 1901 made it easier for visitors to come and confirmed the mountain destination's popularity.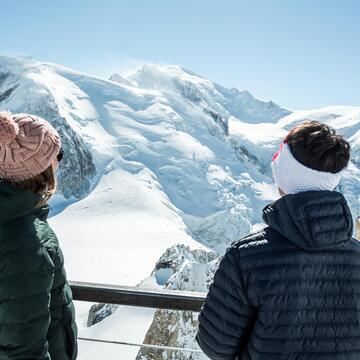 © - Vue sur le mont Blanc - Fabian Bodet
The emergence of winter sports
Chamonix-Mont-Blanc Valley started out as a popular summer destination. Only the bravest attempted to climb the mountains in winter and skiing as we know it today didn't exist at the time. 
1924 revealed a new facet of the valley when the first Winter Olympics were held. The infrastructure for tourists was developed with the now-famous Les Glaciers, Le Brévent and L'Aiguille du Midi cable cars.
Chamonix-Mont-Blanc Valley has constantly reinvented itself since then. The Valley's tourist appeal and vibrant artistic and cultural scene always have something new to offer. 
Come and discover the legendary valley, following in the footsteps of some famous men and women under the watchful gaze of Mont Blanc.