On the Swiss side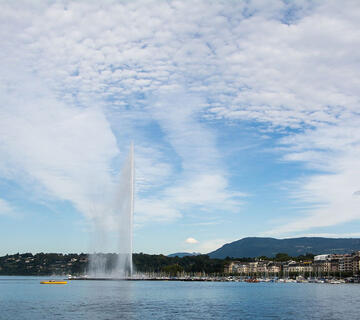 © - Lac Léman et Jet d'eau Genève
Trient Valley
A natural link between the Valley of Chamonix-Mont-Blanc and the Rhône plain, the Trient valley was a compulsory route for travelers wishing to go to Switzerland. The old stagecoach route, the railway,  the villages and their buildings tell a story which is closely linked with the local tourism.

Protected nature, unique attractions (Pures Emossions, Marécottes Zoo), an exceptional panorama, villages steeped in history and a welcoming population are the major assets of an ideally located region.

Let yourself be surprised and seduced by the grandiose landscapes of the Trient valley:
A breathtaking panorama of Mont Blanc, natural, wild and mysterious gorges, the exceptional site of Emosson with its dams and dinosaur footprints and the glaciers of Trient and Grands.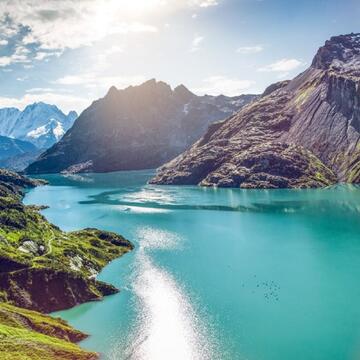 © - Côté Suisse - Vallée du Trient - myswitzerland
Martigny, a dynamic city!
Nestled at the bend of the Rhône between vineyards and orchards, Martigny is a dynamic city. The city hosts the Pierre Gianadda Fondation and its prestigious exhibition, Barryland and its legendary St. Bernard dogs and also old Gallo-Romans remains.

Taste the best wines of the region in the heart of the Plan-Cerisier vineyard or in a vine cellar in Martigny city. Discover as well the eaux-de-vie and liqueurs from the famous Morand distillery. 
Observe, smell and taste the products of the Valais region during the weekly markets in town or during the major annual event: the Valais fair!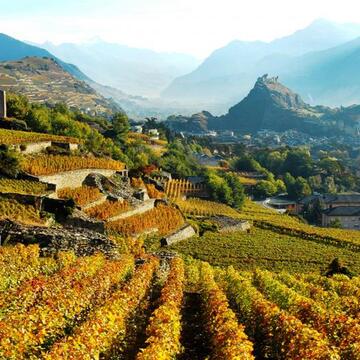 © - Martigny - vignobles
Geneva, the gateway to the Alps!
City "all in one" Geneva offers you a concentration of unforgettable experiences in a unique natural setting. 
There, you can get from the shores of Western Europe's largest lake to the foot of Mont-Blanc, the continent's highest mountain, in just an hour. 
Skiing in the morning and shopping in the afternoon? No problem, everything is allowed in Geneva!
With its breathtaking panoramas, Geneva will surprise you in a thousand and one ways! 
From the famous water jet and its 140 meters high on Lake Geneva, passing through picturesque country lanes and their vineyards, let yourself be blown away by views that are as magical as they are varied.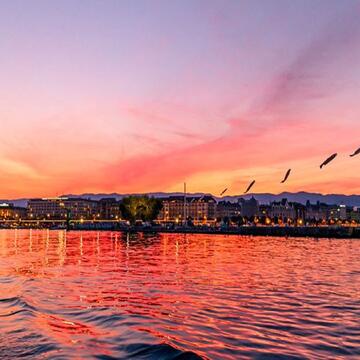 © - Genève ville