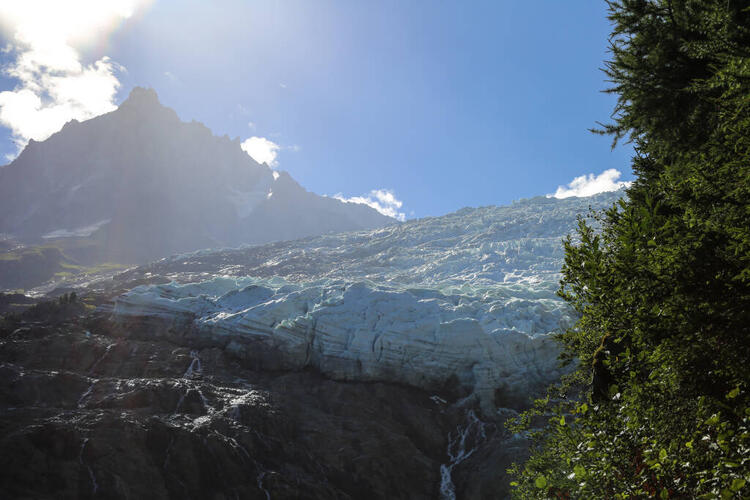 Glacier des Bossons
in Chamonix-Mont-Blanc
Presentation
This glacier goes down directly from the top of Mont Blanc, the highest alpine summit. The tongue of the glacier reaches 1180m, the lowest in Alps.
With a difference of height of 3.670m, the Bossons glacier goes down in one part only from the top to its base.
From the Chalet du Glacier des Bossons, accessible by hiking (50 minutes one way) from the Bossons village or by chairlift, you get a good view over the glacier.
There, an exhibition explains the life of a glacier and its movements.
Location
Glacier des Bossons

74400 Chamonix-Mont-Blanc