Atelier Colette - A nomad eco-responsible boutique
Publié le 15/07/2021
News
Claire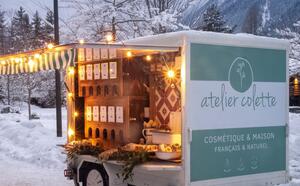 © - Atelier Colette - La boutique nomade
Chamonix is buzzing with young workers, committed to building a better future!
Atelier Colette is a travelling boutique specializing in the zero-waste, zero packaging sales of responsible products to maintain the home and take care of the body.
The confinements will not have had only negative effects, since they have enabled Charlotte Ravanel, a  30-year-old entrepreneur, to imagine and create a nomadic and responsible concept. Despite the difficult context, Charlotte was not afraid to embark on a new adventure! She prepared her project carefully over many months and hired a local young craftsman to fit out her "Colette" trailer.
Each week, Charlotte and Colette roam the region's markets: Megève, St Gervais, Chamonix, Argentière... Her smile and good humour tour the Mont-Blanc region come rain or shine.
Charlotte grew up in the Chamonix Valley before pursuing her studies in the manufacture of cosmetics in a laboratory in Nantes. Travel has also shaped her personality, affirming her desire to see things through and above all, the pleasure of meeting people. Drawing on her professional experience in prestigious Chamonix establishments, Charlotte is delighted to interact with her clients and give much appreciated advice.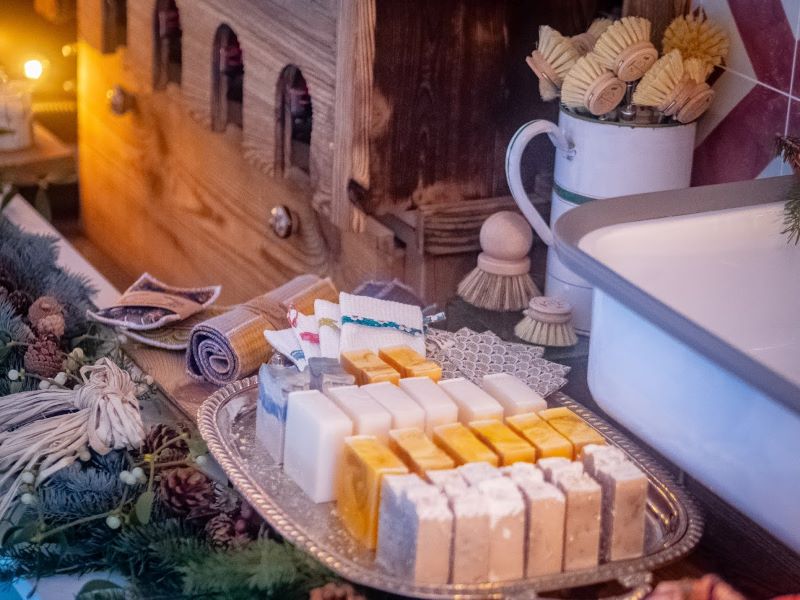 On Colette's shelves customers will find only natural, French, biodegradable products, and where possible, made in Chamonix. Clients can refill their containers thanks to a selection of ten liquid  fountains selling products for the home (laundry, dishwashing liquid, vinegar, etc.) and for personal hygiene (Marseille soap, shampoo, shower gel, etc.). All products are natural and certified by the Nature & Progress label. A firm customer favourite is the eucalyptus and orange detergent produced by a young soap maker "Savons Arthur". Atelier Colette also calls upon Marina, founder of "Mont Cocon Chamonix", who produces solid shampoos ( a crush on the mango butter one) and cold saponified soaps, in Les Houches.
Unanimously, Atelier Colette, by its innovative and aesthetic aspect, attracts the enthusiasm and benevolence of both customers and suppliers.
| | |
| --- | --- |
| "I could not be more enthusiastic about this project, which is still in its early days. Ultimately I should like to supply partners such as local hotels, to create a website for online sales and a bicycle delivery tour. I have a head full of ideas! " | |
Other articles in this category
Latest articles