RAIL AND TRAIL
Publié le 12/07/2021
News
Claire Burnet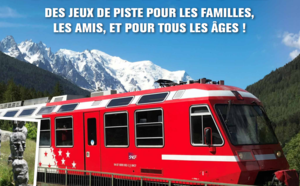 © - Au Fil du Rail - jeux de piste
NATURE AND HERITAGE QUIZZES FOR ALL AGES
The Chamonix Valley Tourist Office invites both visitors and residents to discover its villages, hamlets and landscapes through four original nature and heritage quizzes. Participants may set off as and when they like, with friends, family or alone and discover lesser-known trails and locations at their leisure.
The common thread of these treasure hunts is the historic Mont-Blanc Express. This panoramic train has been travelling the Chamonix valley for over a hundred years, and it is free for anyone residing between Servoz and Vallorcine providing they present their guest card "carte d'hôte". Each of the four routes sets off on foot from an SNCF station; one should allow approximately two hours to complete the circuit, but time is not of the essence.
Participants will discover timeless hamlets, a unique heritage, lakes, rivers, nature reserves, farms, flora and fauna, peaks, granite and glaciers and a few anecdotes. Children love it, parents too ... The quizzes provide ann opportunity to learn while having fun, to read the landscape and to better understand the big and small stories of the Valley.
Participants won't find the answers by searching the internet, it's about observing, thinking and being curious. Participants are invited to meet the locals ... They will be happy and proud to share the love of their valley with those who are interested in it.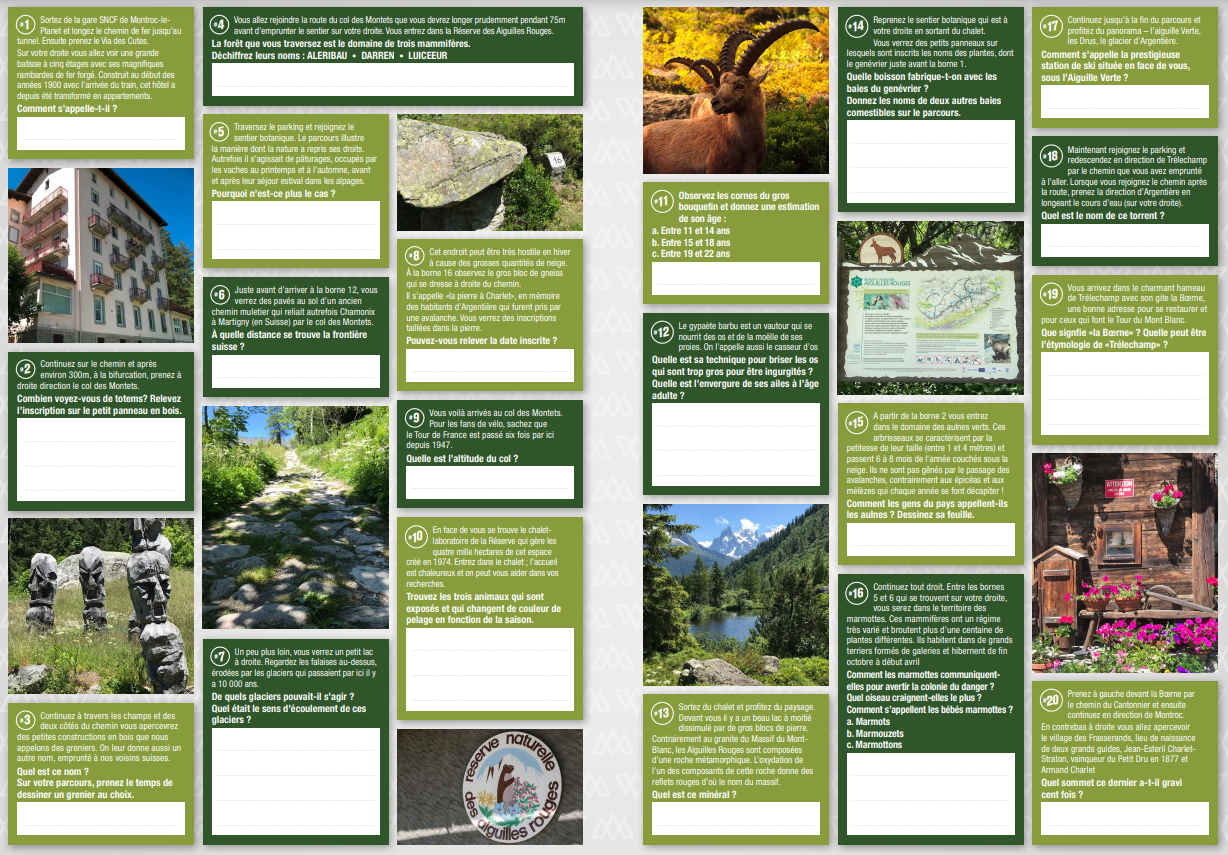 On the practical side: the leaflets are available free of charge in all tourist offices in the valley. All that is needed is a pen. Answers are checked at the tourist office and participants who answer all questions correctly receive a small gift.
ARGENTIERE: accessible all year round
SERVOZ: accessible all year round (also possible by bike depending on snow conditions)
LES BOIS - LES TINES: from April to November (also possible by bike)
TRELECHAMP - LES AIGUILLES ROUGES: from June to September
Apart from the desire to share this exceptional heritage, this approach supports the candidacy of the Pays du Mont-Blanc for the "Country of Art and History" label
Other articles in this category
Latest articles