Kia France becomes an eco-efficient automobile partner for the Chamonix-Mont-Blanc Valley
Publié le 12/07/2021
Environnement
Claire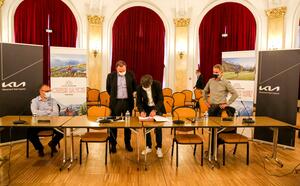 © - Signature accord Kia et Chamonix Mont-Blanc
This historic agreement for Kia, but also for the Chamonix-Mont-Blanc Valley, was officially signed on Thursday, June 3, in Chamonix, for a period of 3 years.
The partnership with Kia marks a new phase in the sustainable commitments of the Valley. Chamonix took special care in selecting the Kia electrified vehicle fleet for the resort.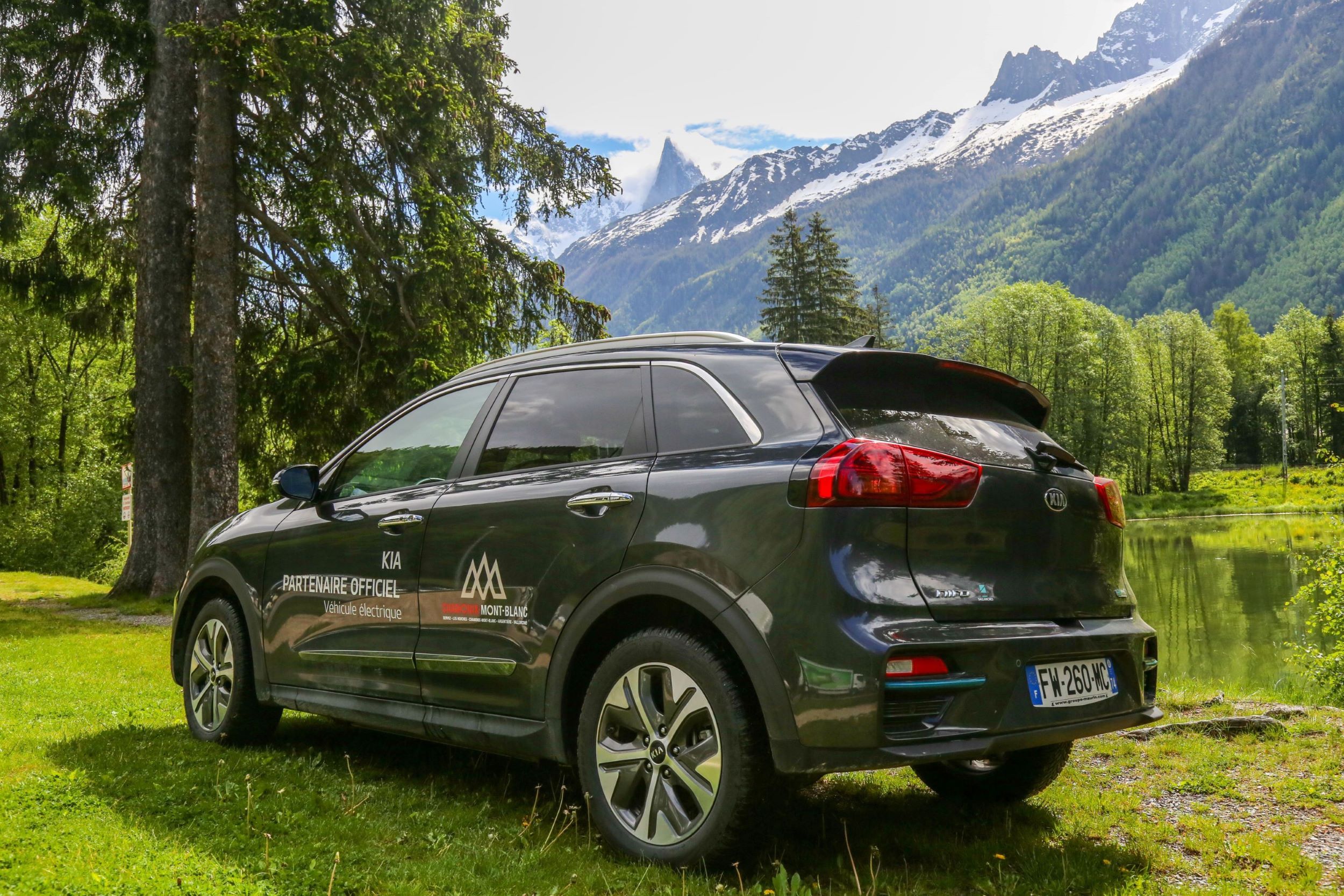 Thus, 17 electrified vehicles from the 100% electric e-Niro, Sportage MHEV and Ceed SW PHEV ranges have been made available to Chamonix.
Kia too is entering a new era, as recflected by its slogan "Movement that inspires" / (from movement comes inspiration). The brand aims to go beyond its automotive production in order to offer both customers and partners real sustainable mobility solutions.  By becoming a partner of Chamonix Mont-Blanc, whose signature "Open the way", reinforces the relevance of this new relationship, Kia takes another step in this direction.
 Marc HEDRICH, President of Kia France explains: "... what makes our partnership so strong is our mutual commitment to the ecological and energy transition". The boss of Kia France, who has skied in the Chamonix valley for almost 35 years, prones the values ​​linking the car brand to the destination of Chamonix.
Chamonix Mont-Blanc: laboratory for ecological transition
The environment of the Chamonix Mont-Blanc Valley is as exceptional as it is fragile and this makes our destination a loboratory for studying global warming, but also for promoting ecological transitions. The valley is holder of the Flocon Vert Label since 2013, a measure of our commitment to developing sustainable tourism. This involves the implementation of concrete actions in various fields of ecological and energy transition: mobility, housing and construction, energy, waste and circular economy ...
Soft mobility and free movement:
Electric shuttles, hybrid and gas buses, renovation of the railway line, cycle routes, pedestrian routes, decarbonisation of its light vehicles and utility vehicles: the Chamonix valley is developing and structuring its eco-mobility. Electric mobility is also encouraged when possible. First introduced in 2005, the free transport system for train and bus travel now benefits more than 3 million passengers per year. Finally, more than 11 km of cycle lanes were built between Chamonix and Les Houches between 2016 and 2020, as part of its commitment to soft mobility.
Eric Fournier, Mayor of Chamonix and President of the Community of Communes of the Chamonix-Mont-Blanc Valley points out the need to increase the number of electric charging stations: "The outlets that we installed several years ago in the car parks have become victims of their success because charging is free and the parking subscription for electric vehicles is half price "

"Our objectives are clear" continues the mayor: "to combat greenhouse gases and atmospheric pollutants and to enhance and protect our exceptional territory and those who live here. We use 100% renewable electricity, heat our public buildings with gas, we develop hydroelectric power and have initiated studies to develop an anaerobic digestion plant and a green station offering CNG / biomethane, offering fast electric charging stations and hydrogen too."

Brochure
dossier-presse-environnement_2020.pdf
Other articles in this category
Latest articles