What's new: restaurants and bars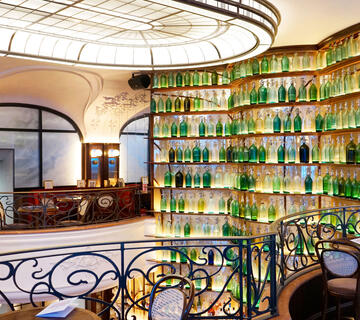 © - La Rose du Pont - Alexandre Juillet
Gastronomes ?! Curious? Discover the latest trendy places in the valley!
La Terrasse becomes Rose du Pont
Passionate about beautiful places, Lydie and Laurent Mougenot have embarked on a pharaonic project by transforming the emblematic Chamonix establishment "La Terrasse" into "Rose du Pont".
Open every day, this vintage and trendy café/restaurant can seat 200 people. Lydie and Laurent wanted to preserve as much of the original architecture as possible: a pavilion that would have been brought back at the end of the 19th century from an exhibition in Interlaken. The front is very art nouveau, floral, and the interior is more in the spirit of art deco, with balconies in "staff" theatre style.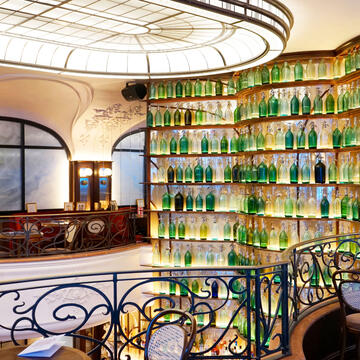 © - La Rose du Pont - Alexandre Juillet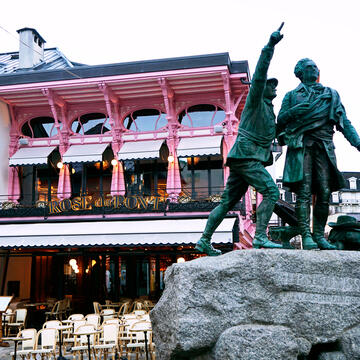 © - La Rose du Pont
La terrasse des Tennis
Première ouverture hivernale pour cette nouvelle adresse, située derrière le centre sportif de Chamonix. Entièrement détruit par un incendie, le bâtiment a été reconstruit pour rouvrir à l'été 2022, rebaptisé "La Terrasse des Tennis". Une histoire de famille pour les nouveaux gérants, qui ont déjà fait leur preuve en régalant les convives au restaurant chamoniard, puis au Chalet éponyme « Beurre Noisette » (à Argentière).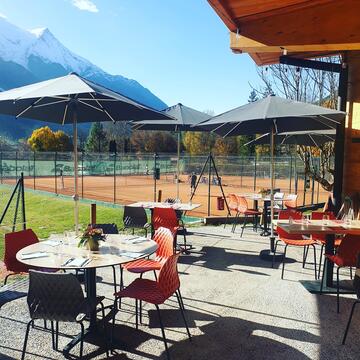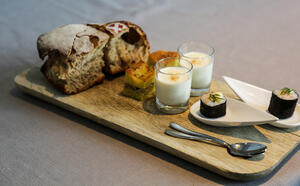 Check out our selection of new products!