High-altitude sights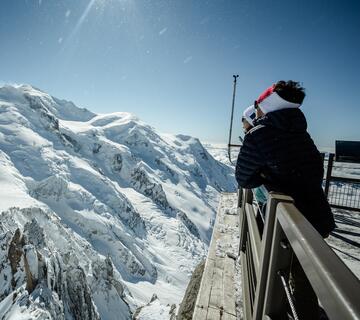 © - Paysage de montagne vu depuis un balcon aménagé - Fabian_Bodet
High-altitude sightseeing in Chamonix-Mont-Blanc Valley
Everywhere you go in Chamonix-Mont-Blanc Valley, your eyes will be drawn upwards to the mesmerising peaks. So take a trip skywards and get even closer! 
In every season, high-altitude sightseeing is an out-of-this-world experience! Follow the River Arve upstream to discover these iconic sites. 
Les Houches ski area is perfect for mountain-loving families.
On the southern side, take the Planpraz gondola lift to Le Brévent ski area, which reveals the most awe-inspiring view of Mont Blanc. 
From there, head for La Flégère via the La Liaison cable car. This ski area can also be accessed using the gondola lift from the village of Les Praz. 
This is the best place from which to admire the Mer de Glace, and the Argentière and Le Tour glaciers and, in summer, it is one route to Lac Blanc.
Move over to the northern side of Chamonix-Mont-Blanc Valley to explore the Grand-Montets ski area. This is an iconic freeride spot and provides access to the Argentière Basin, an iconic destination for your Alpine adventures, whatever the season. 
The Balme ski area
The Balme ski area can be reached from the villages of Vallorcine and Le Tour, and offers a breathtaking view across the whole Chamonix-Mont-Blanc Valley. 
This sun-drenched site is ideal for mountain-biking, hiking, skiing and more!
Wherever you decide to go, you will take home some fabulous memories of the downhill ski runs and the wonderful treks through Chamonix-Mont-Blanc Valley!  
Regardless of where you start from, those memories will stay with you forever!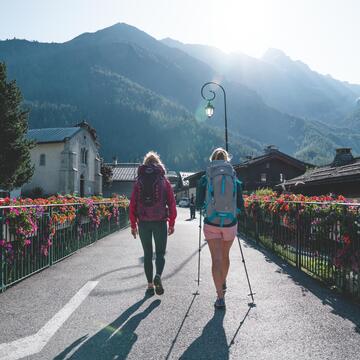 © - Yucca Films