Vallée Blanche and ski touring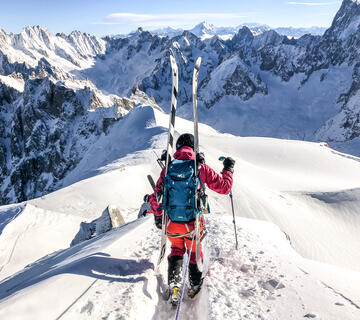 © - Skieur de randonnée sur un plateau enneigé
Désactivé
Ski touring and Vallée Blanche
Chamonix-Mont-Blanc Valley, an illustrious spot for back-country skiing enthusiasts, offers plenty of choice for cross-country or ski touring (freerando). Trails have been marked out in the valley, most notably in the Les Houches, Les Grand-Montets and Balme ski areas. You can also call on a mountain guide who will be happy to show you through the countless combes and gullies in Chamonix-Mont-Blanc Valley.
Try high-mountain skiing in the iconic Vallée Blanche! Vallée Blanche can be accessed via the Aiguille du Midi cable car (3,842 m) and is one of the finest off-piste glacier sites in the world. It is very popular in early spring. However, this remains a high-mountain venture and supervision from a guide, along with the use of appropriate equipment, is essential.
Citation d'expert
"It's spellbinding, I love marking out my own path here. Of course, you need to be familiar with the mountain environment to ski safely, but it's an amazing source of happiness."
Vivian Bruchez from Chamonix, a steep slope expert and mountain guide,

Follow in the traces of Vivian's back-country skis and discover a whole new sense of freedom!
Caution: safety information !
This high mountain route takes place on glacier terrain (with crevasses, seracs, more or less fragile snow bridges, etc.) which requires a good knowledge of the environment and otherwise the accompaniment of a guide.

You must be equipped with a DVA (ARVA), a shovel, a probe, a harness, crampons (recommended for the ridge)... and: NEVER ALONE!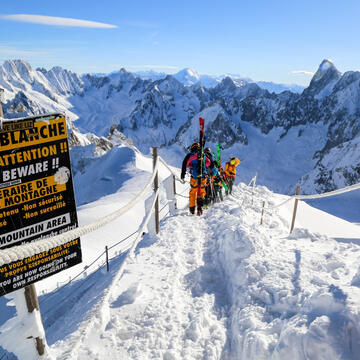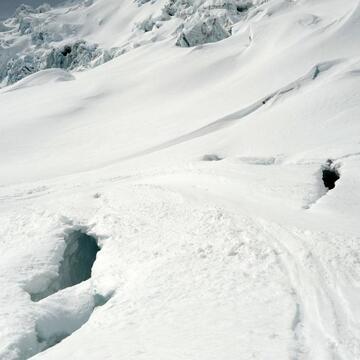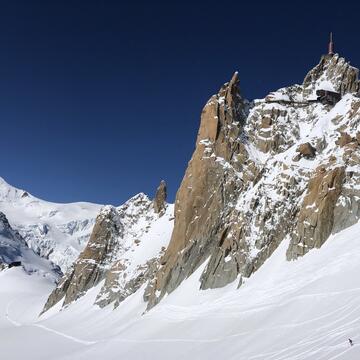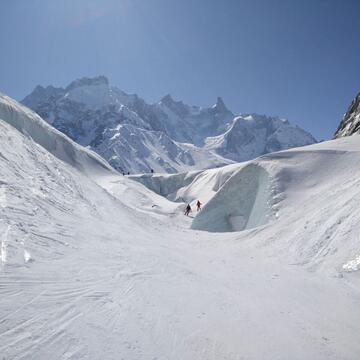 Bon plan
Book your Vallée Blanche and your ski touring trips supervised by a mountain professional on our booking centre!
Sign posted ski touring routes
Guides in the Vallée Blanche and ski touring