Our advices for an unforgettable stay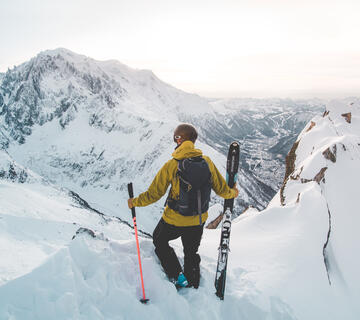 © - Grands-Montets - © Yucca Films
24 hours in Chamonix-Mont-Blanc Valley
Are you just passing through Chamonix-Mont-Blanc Valley but keen to get a quick taste of local culture? Here are a few must-sees! 
Astuce
Quick visit in Chamonix? If you only 24hrs to spend in Chamonix, here are some advices in order not to waste any time and enjoy your day!
Before you go, consult the live info: 
Astuce
Looking for some ideas to do with your children?
Our partners offer plenty of family activities!
The Aiguille du Midi
An unmissable sight famous the world over, the Aiguille du Midi is the icon of Chamonix-Mont-Blanc valley. Take the cable car and, after a stop at the Plan de l'Aiguille midway station at 2,310 metres, soar to an altitude of 3,842 metres. 
Enjoy the sweeping all-round views over the French, Swiss and Italian Alps, and a spectacular vista of Mont Blanc. 
Spend some time in "the world's highest museum" then take one more lift up to the highest deck at 3,842 metres and dare to "Step into the Void", 
a viewing box with glass panels on five sides and a void of over 1,000 metres below your feet!
Top tip: chew chewing gum on the way up and down to prevent ear block, which happens with the differences in pressure.
Once back down, head to the station for the departure of the Montenvers train to continue your visit.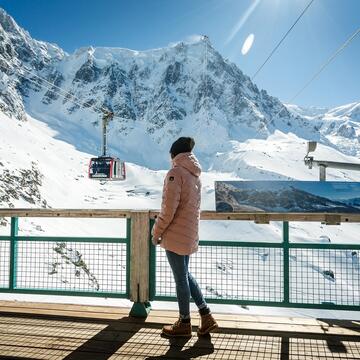 © - Aiguille du midi - Fabian Bodet
Book your visit to the Merlet animal park!
Booking required for a visit in peace and quiet!
It is compulsory to book your time of arrival:
- The weekends and bank holidays in May and June
- Everyday in July and August
It's simple and free: you choose your date of visit and the number of person. The booking is open 10 days in advance until the very day, subject to availibility. 
When you arrive, show your booking confirmation on your phone or printed and pay directly at the desk.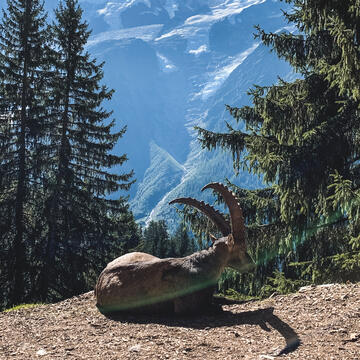 Mont blanc Unlimited
Rates 2021-2022
(Rates 2022-2023 available soon)
| 1 day | 2 days | 6 days |
| --- | --- | --- |
| €72 | €141 | €345 |
10 ski areas - 3 excursion sites - ski in 3 countries
Promotions on online rates up to D-1: € 67 instead of € 72
1st snow and spring ski promotions
Buy your ski pass here (coming soon)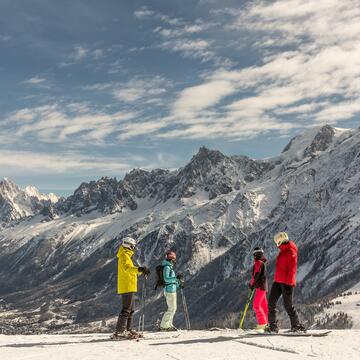 © - Groupe de skieurs - Gaëtan Haugeard